SEC threatens to sue Coinbase, CEO Brian Armstrong reponds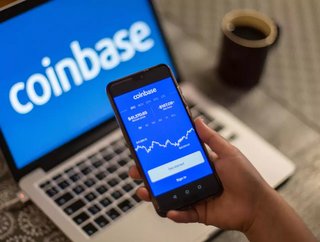 Coinbase CEO Brian Armstrong has called the SEC actions "sketchy behaviour" as the cryptocurrency exchange fights back against the regulatory body
A war of tweets has broken out over the US Securities and Exchange Commission (SEC) decision to sue the leading cryptocurrency exchange Coinbase if it goes ahead and launches its new Lend product.
According to reports, the SEC has already said it will subpoena the cryptocurrency trading platform to force it to provide more information regarding the new digital lending asset. 
Legal action notice against Coinbase
Coinbase, which was the first leading US cryptocurrency exchange to list publicly earlier this year,  released a statement on its blog confirming the SEC warning. The statement, which was written by Coinbase's chief legal officer Paul Grewal, said that it had received the regulator's notice outlining that the body would pursue legal action if Lend was introduced. 
The Lend product lets users earn double-digit returns on USDC deposits on its platform by enabling users to earn interest in the platform's digital assets. However, in Grewal's statement, he confirmed that the SEC had informed Coinbase that it classified Lend as a 'security'. However, he added, the SEC "wouldn't say why or how they'd reached that conclusion". 
Some platforms have begun offering to pay interest to cryptocurrency holders if they "stake" their balances. However, the processes for paying the interest are complicated and investors have no protection if they face losses.
Currently, Coinbase offers alternative yield-generating services via proof-of-stake protocols including Ethereum 2.0 and Tezos, in addition to plans to offer a dividend on USDC held by the company.
News of Lend's existence and the imminent launch was announced in June 2021. Coinbase also opened a waiting list for interested users. This action resulted in the SEC starting a formal investigation into the exchange and serving it with subpoenas.
Grewal explained, "Despite Coinbase keeping Lend off the market and providing detailed information, the SEC still won't explain why they see a problem. Rather they have now told us that if we launch Lend they intend to sue." 
He confirmed that the warning had been made even though Coinbase had approached the SEC "aggressively" earlier this year, to attempt discussions and clarification on the matter "Despite Coinbase's decision to remove Lend from the market and provide thorough information, the SEC has yet to explain why they believe there is a concern. Instead, they've told us that if we launch Lend, they'll sue. We requested the SEC even again if they would disclose their explanation with us, and they refused," Grewal wrote. 
Coinbase CEO reponds to SEC
In a public response to the SEC's threats, Brian Armstrong, Coinbase's chief executive, tweeted that the SEC's actions were "sketchy behaviour". 
He posted, "They are refusing to offer any opinion in writing to the industry on what should be allowed and why, and instead are engaging in intimidation tactics behind closed doors. Whatever their theory is here, it feels like a reach/land grab vs other regulators." 
News of the warning comes as a surprise considering Coinbase has a reputation for cautious and compliant behaviour among the more cavalier crypto exchanges. However, it has now joined the throng of other exchange complaints that the SEC has failed to provide transparent guidance on implementing its rules in the cryptocurrency space. 
Armstrong continued, "They refuse to tell us why they believe it is a security, instead subpoenaing a bunch of our records (which we comply with), demanding testimony from our employees (which we cooperate with), and then threatening to sue us if we forward with the launch, with no explanation."
He also said that the SEC "refused" to meet him following a trip to Washington DC earlier in the year. "The SEC was the lone authority that declined to meet with me, claiming that 'we don't meet with any crypto firms'. We were the first crypto company to go public in the United States at the time."