Satispay raises €93m in round led by Square and Tencent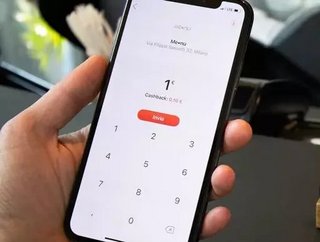 The Italian fintech nearly doubles Series C funding goal with eyes on rapid expansion into key European markets...
Italian fintech startup Satispay has raised €93m through a sale of newly issued shares, almost doubling its initial €50m funding goal for the round.
The Series C was co-led by industry investment from US payments firm Square and China's tech giant Tencent. LGT Lightstone and Telecom Italia's corporate VC investment arm TIM Ventures were also involved in the sale, which comprised €68m new primary shares and around €25m secondary shares. Satispay's total funding now stands at €110m since launching in 2013. 
The successful round follows a strong year to date for Satispay, which processed 21.5m transactions with a value of €400m during the period, a 78% increase on the same window in 2019. New user numbers swelled by 450,000 against the backdrop of COVID-19, and 35,000 new affiliated merchants signed up to the service. 
European expansion "in a smart manner"
Satispay will now look to cement its leadership position in domestic Italy, where it has reached 1.3m consumers and 130,000 merchants, and expand into other European markets. The fresh capital will be put to work in Luxembourg and Germany, two territories where it has already taken strides and is experiencing "great momentum". 
During a video press conference, Satispay cofounder and CEO Alberto Dalmasso revealed that more than 200 merchants have signed up to Satispay since it launched in Luxembourg's capital, while in Germany it expects to attract merchants in a handful of new cities beyond Berlin. A round of talent acquisition will support this international growth, and bring new expertise to the company's product development division. 
"[2020] has been a long and hard year," Dalmasso said. "We need to keep growing in a smart manner and make the difference, everyday, for users and merchants at the national and European level," he added