Samsung and Curve increase UK customer spending power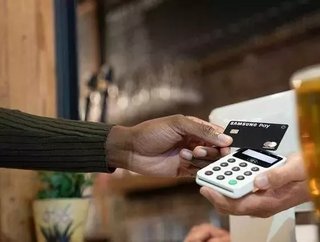 Electronics multinational Samsung has released details of its new Pay Card in collaboration with payment solutions fintech Curve...
Electronics multinational of its new in collaboration with payment solutions fintech .
Curve, which specialises in consolidating users' finances from potentially numerous cards into just one, will also be joined by in this new venture. Essentially, Samsung will utilise the former's technology combined with the latter's global reach to launch its new product.
Since it employs a lot of the same technology as Curve's cards, customers can expect to receive similar benefits, including:
An allowed 'payment reversal' time frame in the eventuality of paying with the wrong card, wherein the user can redirect the debit correctly.
Exclusive spending rewards such as 1% instant cashback on selected brands and 5% on Samsung products.
Better currency conversion fees while abroad via access to the mid-market rate.
Changing the game for UK customers
One consequence of the pandemic appears to be an accelerated focus on payment solutions innovation globally. While companies like Curve existed prior (it was founded in 2016), the adoption of its technology by larger companies such as Samsung could be indicative of wider trends.
As physical cash deteriorates in popularity - something which was arguably already taking place but has now been expedited by efforts to stem COVID-19 contact infection - an increasing dependency on digital payment methods such as cards and apps seems likely. 
Both and , which make use of biometric authentication to validate payments, represent the exciting new direction being explored within the industry.
Kelly Devine, President of Mastercard UK & Ireland, , stated that the company was excited to expand its pre-existing relationships with both Samsung and Curve in this direction:
"We are thrilled [...] to bring this innovative digital-first solution to market, offering consumers convenience, flexibility and choice over how to pay, all underpinned by the trusted safety and security they expect from Mastercard."
Conor Pierce, Corporate VP of Samsung UK & Ireland added, "Now, more than ever, people need a secure payment solution they can rely on. We're excited to be able to put the control back into our customers' hands by launching Samsung Pay Card."