Up Romania introduces PayByFace: facial-recognition payments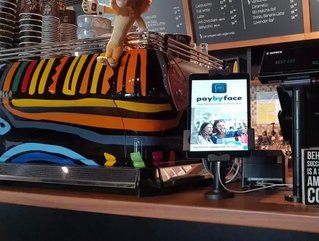 In a press release, financial solutions company Up Romania has announced that its customers will have access to PayByFace's technology...
In a press release, financial solutions company has announced that its customers will have access to 's technology.
Utilising cutting-edge facial-recognition technology, PayByFace is presented to users via a mobile app which can then be used to register a payment card, selfies and a unique PIN code. Once set up, shoppers can then dispense with taking their wallets and literally pay with their visage at Up Romania-affiliated stores.
Founded by Mihai Draghici in 2018 and headquartered in Bucharest, the company has set the goal of installing biometric readers in over 500 stores before the end of 2021. 
With potential expansions to other countries in Europe under development, PayByFace could be spearheading a significant change in consumer payment patterns, itself caused by the COVID-19 pandemic and the desire to reduce unnecessary contact in daily life.
The partnership will add a significant element to Up Group's portfolio of capabilities. Currently in its 56th year and having expanded to cover 30 countries, 1.1mn client companies and 29mn individual users, Up's dedicated approach to finding the right tools to give its customers financial advantages has proved popular.
The company has maintained its presence in Romania since 2002, where its mission to simplify lives through technology continues to encompass the most cutting-edge technology.
Elena Pap, Up Romania General Manager and Up Group Regional Manager, had the following to say on the brand's current and future plans:
"Up Romania has committed to a broad digitisation process meant to offer our customers a
simplified experience in using the cards issued by our company. 
"In addition to creating opportunities for online payments in as many stores as possible, we also want them to have at hand fast and safe means of payment. 
"Therefore, our customers can now pay by phone via Apple Pay, without their phone, via PayByFace and shall soon be able to carry out direct payment from their Up Mobil app, through an Up Romania developed e-wallet."