Rapyd launches end-to-end card acquiring ability in Europe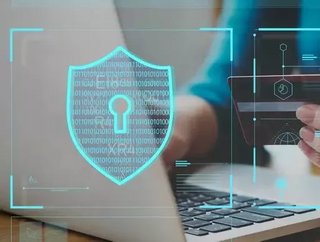 UK-based fintech Rapyd has expanded its European platform, now enabling payment abilities in over 100 countries via a single payment platform...
The global fintech service, Rapyd, has expanded its European platform, now enabling impressive payment abilities in over 100 countries – and via a single payment platform.
The swiftly expanding firm, which only launched in 2016, was originally focused on mobile payment gateways. The new launch, which they describe as an extension to their 'e-wallet, allows consumers to access cash the world's largest local payment network with over 900 locally preferred payment methods including, bank transfers, cash and more. 
Rapyd's elevation to global fintech player began with a single country payment gateway, but they soon realised they would require integration with seven different platforms and local services. The legalities, they say, were challenging too. Rapyd's solution was to build their Global Payments Network.
As the global pandemic unfolds, digital payments have accelerated, and demand continues to climb. Rapyd's decision to add completely integrated online card acquiring access, provides the simplest solution to European companies looking at expanding into different markets. 
In a recent press interview with , Arik Shtilman, CEO of Rapyd explains; "To stay competitive in this new normal, merchants must provide better customer experiences and find new sources of growth globally. Additionally, alternative payment methods (APMs), such as bank transfers and e-wallets are gaining market share. Businesses will need to embrace a cards plus payments strategy that includes local and alternative payment methods, if they want to successfully adapt to the current market reality."
Shtilman explains that Rapyd's platforms enable businesses to manage payments over a vast network of currencies and methods. "We can issue cards for our clients, and our digital wallet architecture ties all of these technologies together giving our clients flexibility when it comes to FX and reconciliation, so they have a cash flow system."
Rapyd's Vice President and General Manager for Europe, Middle East, and Africa, Sarel Tal, also recently noted: "European merchants are at a crossroads and need to fully embrace digital commerce to thrive, as consumer shopping and payment preferences are changing rapidly. 
"Compensating for the loss of in-store business, merchants need to quickly expand into global markets to pursue cross-border sales opportunities, significantly improve conversion rates and reduce cart abandonment. Rapyd solves the complexity of payments and can even eliminate the number of payment providers merchants must work with as they implement global expansion plans."