Rapyd: empowering APAC and Latin America through fintech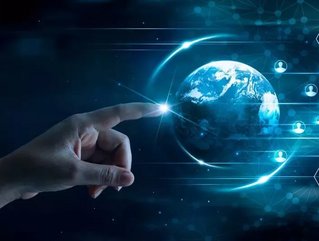 Singaporean fintech LytePay and FaaS (fintech as a service) company Rapyd have partnered on a new payment solution for real estate salespeople...
Singaporean fintech and FaaS (fintech as a service) company on a new payment solution for real estate salespeople.
Coming with a complementary , the e-wallet, also called 'LytePay', will enable the sales teams at to analyse data, check their commissions, send invoices to clients, monitor their retirement and health insurance, and more. 
The payment card (Lyte Talent) will enable the user to spend commission earnings at any establishment accepting Mastercard. Dennis Goh, Co-Founder of LytePay, stated that empowering Singapore's real estate agents through fintech has been long overdue:
"Property agents in Singapore range from those who make a decent living to those who are just making ends meet. Neither groups get access to financial services that employees or small businesses enjoy mainly because their income is variable. 
"By using data science and fintech, we want to help all property agents make more money and live more assured lives."
Joel Yarbrough, VP for Asia-Pacific, Rapyd, added that the company was glad its technology could form the foundation of a solution which enhances worker's lives, particularly as people's day-to-day lives continue to be affected by COVID-19:
"Our Card Issuing platform helps innovators like LytePay and ERA create opportunities for new user segments in a simple and innovative way. Making income available more quickly is always great, but it is particularly essential now, during the pandemic."
Empowering lives through fintech
Rapyd's capacity for enhancing payment solutions was further demonstrated at the beginning of August 2020, when it announced a collaboration with to make tuition fee payments easier for students in Asia-Pacific and Latin America.
Allowing PayMyTuition's platform to extend to over 600 US and Canada-based universities, Rapyd's experience at facilitating international payments on a global scale made it an ideal partner for the venture.
"We are very excited to partner with such a forward thinking and technology-driven company as we expand our strategic partnerships into the education services industry," said Vinay Shiriwastaw, Head of Sales for the Americas at Rapyd. 
"We're confident that our in-depth local expertise and broad network reach will help accelerate PayMyTuitions' global facilitation of tuition payments for international students whether online or on-campus."