Rapyd demonstrates digital payments can be a force for good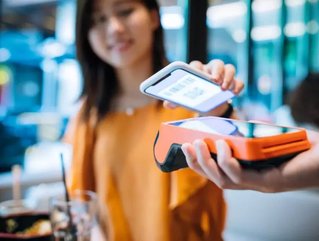 UK fintech Rapyd recently announced a US$300m Series D funding round to expand the global presence of its platform...
UK fintech Rapyd recently a US$300m Series D funding round to expand the global presence of its platform.
The company's approach favours a streamlined approach that offers a diverse range of local payment options through a single API. It accomplishes this while still managing compliance and regulatory requirements for each.
As the demand for digital payments infrastructure in the wake of COVID-19, Rapyd's drive to mature local and cross-border payments will benefit a dynamically changing market. 
"The demand for online payments has skyrocketed following the restrictions due to the effects of COVID, and as a company, we are well placed to provide businesses across the globe with the solutions they need and to get them up and running fast," said Arik Shtilman, Co-Founder and CEO.
Addressing the needs of regions and the unserved
FinTech Magazine recently spoke with Sarel Tal, VP EMEA, who emphasised that understanding the different priorities and requirements for each region was imperative to serving them correctly:
"In Europe there's a small selection of alternative payments options, but their importance there is not quite as crucial as in APAC (Asia-Pacific), for instance, where there are far more. 
"In APAC, they were doing local payment methods on a large scale initially and have subsequently moved to card payments. In Europe it's the inverse: everyone was using cards and then local payments were added."
For Tal, by far the most crucial aspect of Rapyd's expansion will be its capacity to address the needs of unbanked or underserved communities. 
"Historically, only a small percentage of the population of a developing country/community will use card payments. Alternatives are better suited for these conditions," he says.
Rescuing businesses through payments
An apostle for the power of next-gen payments solutions to not only improve lives but also business, Eric Rosenthal, Rapyd VP Americas, that enhanced digitalisation could help ramp up growth despite difficult pandemic conditions:
"The COVID-19 pandemic has thrown a wrench into many businesses' plans for expansion. Among those who have bucked the trend, however, there's a common thread: robust digital capabilities that have enabled companies to continue serving customers and deftly adjust."
It is remarkable that streamlining a single aspect of finance can yield such a broad range of benefits. If current trends continue, one could argue that the story of payments' evolution will mirror society's own.