QED investors back UK fintech Payhawk to the tune of $20m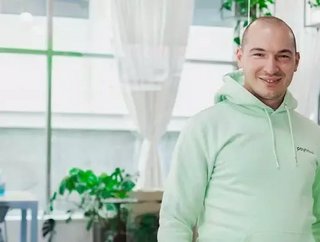 US VC QED Investors previously backed Klarna and Nubank and led the Series A investment round along with exisiting investors...
Payhawk, the London-based fintech that develops spending software to simplify expenses, payments and card spending for businesses, has been given a capital injection by QED Investors, the backers of Klarna a further 18 unicorn fintechs
 QED Investors joined forces with existing investor Earlybird Digital East in Payhawk's second funding drive, which took place a year after its $3.6m seed round in March 2020. 
Payhawk enjoyed a 10-fold growth explosion in 2020, as its services that provide one-stop-shop solutions to payment systems bypass the need for multiple, disconnected tools used in finance management. 
The fintech's offerings minimise manual work, provide budget monitoring facilities, and offer real-time insights as well as fully automated payment systems. The company's offering enables businesses to manage their finances in 30 countries
Fintech European expansion
According to reports, the new funding will enable Payhawk, which was founded in 2018, to expand its product offering and team. The fintech will also put part of the capital into growing it's coverage for businesses outside the UK and Europe. 
New payment products will include credit cards as well as support and additional currencies with leading FX rates. Payhawk will also work on streamlining cash flow from existing bank accounts to its platform to offer unlimited spending services for finance teams. 
Payhawk technology investment
Plans are afoot to triple Payhawk;s marketing and sales team in 2021, expanding into Spain and Germany. Investments will also be channeled into the latest technologies, including AI and machine learning technologies that introduce smart workflows to reduce the need for approvals and reviews. 
Speaking about the latest funding round, Yusuf Ozdalga of QED Investors said he saw great potential in Payhawk's expansion strategy, "The company is growing at a phenomenal rate. The company's product fundamentals are exceptionally strong, and industry trends are working in the company's favour too."
He pointed out that as budgets are more typically managed online by remote teams, there is unprecedented demand for cost-effective finance solutions. "We look forward to working with Hristo and the team," he added.
Payhawk's CEO and founder Hristo Borisov, explained, " We have huge ambitions for the year ahead. Over the next year, we are keen to provide great support to finance teams across 30 plus countries to manage company cards, invoices and payments in a unified and efficient way."
He added, "We plan to significantly expand our integrations to existing ERP systems, and also easily connect on top of every business bank account across Europe and beyond. To do this, we need to invest in building the right setup and team to scale further, and the new funding round will enable us to do this."