Payments fintech Klarna heading for $31bn valuation?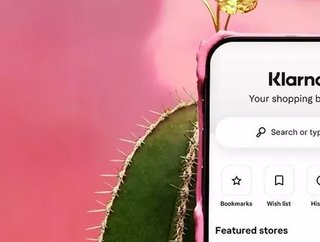 Reports have surfaced that Swedish fintech Klarna will seek to raise US$1bn in new funding, which would bring its total value to $31bn...
Originally cited in an by CNBC, sources apparently close to have stated that the $1bn of new funds could be finalised within days. Moreover, the capital is said to have been raised within only one week.
If carried through, the deal would see Klarna replace as the most valuable fintech in Europe (benchmark currently set at $15bn).
Klarna also scored another major milestone last year by reaching $1bn in annual revenue, raising the prospect of an imminent IPO. Sebastian Siemiatkowski, CEO, remained non-committal although he did not deny that the company was considering its options:
"Maybe it could happen this year, maybe it would be next year, but it's obviously going to happen fairly soon. It's definitely in the works but we haven't officially started the process."
The next generation of payments
Since 2005, Klarna's mission has been to make online payments easier and faster. The COVID-19 pandemic and a worldwide shift in favour of e-commerce has placed it at the nexus of a digital payments revolution.
The company now has 90 million active customers and processes two million transactions every day through 250,000 merchants in 17 countries.
Klarna recently that the scope of its service is set to expand even further across Europe via a partnership with (part of Worldline), a global leader in transaction tech. 
This expansion would see initial rollout in the Nordics, Germany, Austria and Switzerland, with merchants in the UK, Netherlands and Belgium also gaining seamless checkout and payment suite capabilities.
"We are excited to partner with Worldline and become a true growth partner for their merchants," said Alex Marsh, Head of Klarna UK. "The last year has seen unprecedented change in retail with e-commerce becoming the increasingly dominant engagement channel for merchants across markets. 
"Together with Worldline, we help merchants to adapt to that change and offer a better online shopping experience for consumers. Klarna's payment solutions enable merchants to meet changing consumer demands, while ultimately unlocking growth, and driving customer satisfaction and loyalty."
Image credit: Klarna