Payments are going global: Visa and Goldman Sachs partner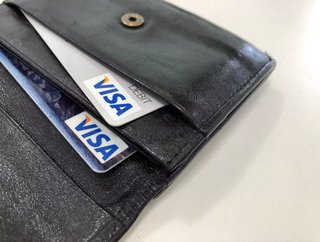 FinTech Magazine takes a look at the new partnership between Visa and Goldman Sachs that aims to make global payments as easy as local payments
Two world-leading financial institutions - Visa and Goldman Sachs - have joined forces to help make business transaction banking easier than ever before.
Leveraging both Visa B2B Connect and Visa Direct Payouts, Goldman hopes to simplify processes, drive efficiencies, and reduce operating costs. 
With these services available for both its B2B and B2C customers, the investment bank envisions a future where businesses can maintain real-time visibility of their payments' progress, can easily obtain vital compliance-related data, and improve cash flow. 
The latter will be particularly important to smaller companies, of which some are struggling to tread water in the post-COVID economy.
Modernising payments
Visa's solutions are distinctly adaptable and system agnostic; users can implement them using APIs, files, or online platforms. 
Visa B2B Connect: A cross-border payment network currently available in 97 global markets, this enables payments to bypass intermediaries and immediately transfer from the payer's bank to the beneficiary directly. By doing so, Visa will also enable Goldman to reliably track transactions.

Visa Direct Payouts: Visa's idea was to bring easier functionality to B2C and B2SB clients, and it succeeded. Consolidating "billions of endpoints" in 90 markets through a single connection, Direct Payouts streamlines the complex networks often required for global payments.
Goldman's adoption of Visa's tech illustrates the extent to which digital transformation has captured finance; the sector is now truly global, and neglecting the technology that can fulfill this new paradigm would be short-sighted.
"Visa's partnership with Goldman Sachs Transaction Banking is an important milestone in our efforts to break down traditional processes and silos and help spur innovation in this critical industry segment for the decades to come," said Alan Koenigsberg, Global Head of New Payment Flows, Visa Business Solutions.
Banking goes global
Following on from HSBC's announcement in May 2021 that it was introducing a 'Global Wallet' to streamline international business banking, it seems clear that banking is more preoccupied with global connectivity than ever before.
Goldman summarised the customer benefits of its partnership with Visa as: 
Simplified workflows

Instant usage of Visa's services via easy integration (no need to reconstruct core systems)

Enhanced payment options

Cost optimisation

Transparent data sharing
"We believe paying someone halfway around the world should be just as easy as paying someone around the corner," commented Eduardo Vergara, Global Head of Transaction Banking Product and Sales at Goldman Sachs. "We are proud to partner with Visa to introduce fast and easy ways our clients can make payments across the globe.