HSBC opens up business banking with its Global Wallet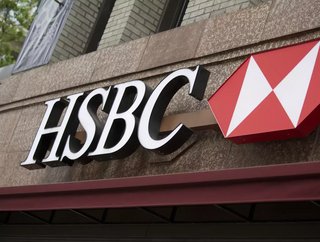 HSBC has announced the availability of its new Global Wallet, a solution created to streamline international business banking
The bank stated that this development has been designed specifically to help the 40% of SMEs that cite currency fluctuations in international transactions as a primary concern, as well as 20% worried about the speed of payments.
HSBC's digital wallet is the latest in what could be a prevalent post-pandemic trend: FSIs providing specific help to the small business sector. Another recent example is American Express' credit back scheme when consumers shop at participating SMEs.
Saving time and money
Although several fintechs globally are working to solve the complexities of cross-border payments, the overall process remains both highly complex and expensive to execute. The fluctuations in currency value between the POE and POS (already alluded to) can also often lead to merchants being short-changed.
"HSBC Global Wallet makes it just as easy for our customers to deal with a supplier or a client on the other side of the world as it is to deal with one on the other side of town," said Diane S Reyes, HSBC's Global Head of Liquidity and Cash Management.
It does this by showing customers a fixed exchange rate prior to payment and then "pay fast" like they were shopping locally. This negates the requirement for third-party providers and the bank claims that money can be transferred in a matter of minutes.
Making payments global
The HSBC Global Wallet is seeing its initial roll-out to customers in the UK, US, and Singapore. Aside from the currencies native to these countries, the bank also states that Australian dollars, Canadian dollars, Hong Kong dollars, and Malaysian ringgit will be available.
"By fully integrating this solution into our everyday business banking platform we're giving our clients a virtual presence in markets around the world," added Reyes. Indeed, feedback for the solution already appears to be very positive.
Munir Patel, CEO of XRail Group, called it "a powerful product. For companies looking to expand internationally, to have an instant account facility with these local capabilities is amazing."
As the service expands to other regions, HSBC will have the opportunity to wrest the initiative from fintechs, maintain its business customers, and potentially gain new ones. The startup community will need to up its game if it's to prevent incumbents from usurping the innovation frontier.