Opinion: How mobile wallets can protect the most vulnerable
By Ivo Gueorguiev, Co-founder of Paynetics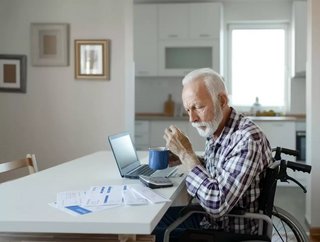 Ivo Gueorguiev, Co-founder of Paynetics, talks financial security and protection for the vulnerable in the care sector
There are more than 975,000 people in the UK currently receiving home care, and around 10,000 registered home care providers. Most of these patients have either physical or mental health conditions and rely on nursing staff to carry out daily tasks such as grocery shopping and renewing prescriptions.
To make these purchases, patients usually have to hand out cash or card details to their carers. This is not only inefficient but sometimes results in financial transparency concerns and puts undue stress on home care providers that care for multiple home patients at a time. Thankfully, innovations in payment technology are now streamlining the process by which payments are made on behalf of patients.
Ensuring financial transparency
We are seeing an increased demand for care to support patients with chronic and long term conditions. Currently, one in six people in the UK over the age of 80 has dementia and this is set to rise from the current level of 850,000 to over one million people with dementia in the country by 2025. These patients often can't leave the house to make purchases, or in the case of dementia patients, aren't in the right state of mind to make buying decisions.
Innovative mobile wallets, specifically designed for home care patients, make it simpler for nurses to make purchases on behalf of patients. The process is simple. The payment provider has a funding arrangement with each patient (either a direct debit, card on file or top-up as needed) and each nurse is issued several cards with associated IBANs for each individual patient.
The payment provider then delivers monthly reports detailing the movement of funds (incoming and outgoing) and account balances to both the nurses and the patients. This ensures there is proper financial control and reporting, protecting the finances of potentially vulnerable patients. Relatives of the patients can also receive reports and monitor the process.
These mobile wallet apps are designed to be flexible and easy for nurses to use and make purchases on behalf of patients.
 

Safeguarding the vulnerable
Digital payments are growing in popularity. The European mobile wallet market alone is projected to be worth $60 billion by the end of 2026. Moreover, it is predicted that by 2026, only 21 percent of transactions will be made using cash, compared to 40 percent today. As we accelerate towards a mobile economy, it is imperative that we do not leave the most vulnerable members of society behind. 
Eliminating cash handling through home care mobile wallets ensures the financial safety of many vulnerable patients - mitigating the risk of theft and exploitation. Patients and family members can easily track purchases as they receive a monthly statement detailing the purchases made. 
Around five million people aged over 65 say they have been targeted by scammers, with 12% reporting that they fell victim to it. Some of these victims are dementia patients who are targeted on their doorstep or over the phone. By reducing the need for vulnerable people to make cash transactions, it reduces the risk of exploitation.
Relieving pressure on caregivers
The last year has really spotlighted the difficulties home care workers face. They've been contending with working long hours for low pay. As well as not having the adequate products and tools to do their job effectively. In the fintech industry, we are always looking for ways to innovate and simplify processes, and although technology can't fix all of the issues these workers face, it can offer support and make their jobs easier. 
Home care mobile wallets can relieve pressure on nurses and caregivers by allowing them to manage the purchases of all their patients on a single device. Nurses can use a home care wallet app to make a purchase for a patient, with the knowledge that it's all being done in a secure and tracked manner, alleviating their own security concerns. What's more, it is much more convenient for them as they are no longer limited to certain shops and can buy products on the go. The same wallet can also be used for the nurses and carers to get paid and track receivables.
After each purchase, the nurse can take a photo or download the receipt and attach it to the file of the patient. At any point in time, the nurse can see the balances on every individual account by scrolling through them. 
A mobile future
As a society, we are moving away from cash towards a digital economy. With any digital advancement, there is a risk that we fail to consider the less digitally savvy and able including the elderly, the homeless, and home care patients. It's important that this is not the case. Payment providers must start investing in solutions that provide secure, efficient, and easy-to-use payment options to all consumers, especially those most vulnerable. Innovators in the fintech industry must provide solutions so that everyone benefits from this digital revolution.
About the author: Ivo Gueorguiev is the co-founder and Executive Chairman of the startup e-money service provider Paynetics. He is an investor and banker who also co-founded а pioneering retail banking group in Central and Eastern Europe. Before that, he helped establish a new financial era in post-Cold War Central and Eastern Europe.