OpenSea raises US$300m in funding at a $13.3bn valuation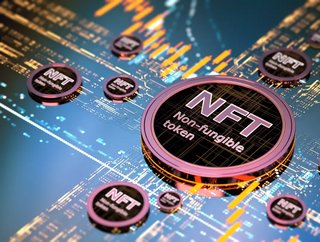 NFT marketplace OpenSea has raised $300m in Series C funding in a bid to 'become the core destination for new open digital economies to thrive'
OpenSea, a marketplace for NFTs, has raised $300 million in Series C funding at a $13.3 billion post-money valuation. Paradigm and Coatue led the round with participation from new and existing investors. 
The NFT space saw plenty of action in 2021, this was proved by OpenSea's transaction volume increasing over 600x that year. 
With the new funding, the company has four goals, including: 
1) Accelerate product development,
2) Significantly improve customer support and customer safety, 
3) Meaningfully invest in the wider NFT and Web3 community, 
4) Grow the team
Fostering the scale and growth of the broader NFT ecosystem 
As OpenSea looks to bring NFTs to a broad consumer audience this year, they are welcoming Shiva Rajaraman as its new VP of Product. Shiva joins OpenSea from Meta, where he was the VP of Commerce. Before his time at Meta, he spent time at YouTube, Spotify, and WeWork. Shiva is passionate about building a new web that rewards creativity and participation with fewer gatekeepers, better privacy, and sustainable economics.
The company is actively expanding its efforts across customer support, trust and safety, and site stability and integrity. This includes both product and technical investments to enable systems that protect and empower users, as well as significant investments in in-person customer support operations. According to OpenSea, it has already scaled its customer support and trust and safety teams to more than 60 people and expects to more than double that team by the end of this year.
"We are committed to expanding the entire NFT ecosystem. This quarter, we are launching a grant programme to give us the opportunity to directly support the developers, builders, and creators shaping the future of the NFT space. Our ambition is to foster the scale and growth of the broader NFT ecosystem including raising the profile of emerging creators and investing in the people who shape the NFT space for the better today," said Devin Finzer the co-founder and CEO of OpenSea.
 
The growing popularity of NFT's
A non-fungible token (NFT) is a unique identifier that can prove ownership of digital goods. They make digital works of art and other collectables into one-of-a-kind, verifiable assets that are easy to trade on the blockchain.
According to statista transactions in NFTs increased significantly during the summer of 2021, as several tokens gained popularity. Most of these transactions were likely related to play-to-earn Vietnamese video game Axie Infinity, which became the world's most valuable NFT collection in August 2021 - although its sales volume did decline since. 
The gaming segment reported the highest sales volume of the non-fungible token (NFT) market in 2020, with over six times the sales in sports projects. In that year, this segment accounted for roughly 23% of the total sales revenue in the NFT market.