OneSpan: specialists in digital identity and anti-fraud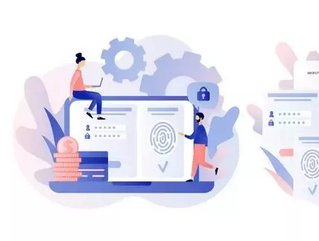 With its valuable new webinar now available on-demand, we decided to take a closer look at digital identity and anti-fraud solutions expert OneSpan...
With its valuable new now available on-demand, we decided to take a closer look at digital identity and anti-fraud solutions expert .
Founded in 1991, the company has positioned itself as an essential partner for any financial services provider that wants to implement an ambitious digital transformation vision. 
Using trust as its foundation, OneSpan seeks to create transparency across a business' tech environment by reinforcing integrity in user identity, devices and transactions. 
"Governments around the world are issuing economic stimulus and relief packages for businesses affected by the outbreak," says the . "Financial institutions can support their business clients now, when they need it the most, with an expedited digital process."
Now with over 10,000 customers worldwide, including more than 50 of the top 100 banks, the company has proved the effectiveness of its technology, the rectitude of its method and demonstrated an innovative ethos which has netted it both customer and industry approval.
The necessity of digitised services
The OneSpan covers a variety of topics relating to the digitisation of the commercial lending process, particularly in light of COVID-19-related disruption and economic complications. The subjects discussed include:
The importance of e-signature for small business loans
An exploration of how ID verification can prevent fraud
Top tips for security and authentication
Loan Market use case
Insightful, collaborative and instructive, OneSpan's webinars pool its own knowledge with that of industry experts, who weigh in vital operational questions:
"Today, more companies are recognising the tremendous value of e-signatures and the need to shift to a more digitally transformed model.
"Any company looking to drive e-signature adoption should consider an enterprise approach. This will help ensure that your platform is not only scalable, but that the actions you take today will help drive long-term business benefits with a focus on speed, efficiency, and cost savings," .
A company truly immersed in its subject, OneSpan adds regular to its website examining the latest trends in e-signature and fraud analysis, as well as the latest updates from developers. Additionally, the blog also contains the latest and valuable information on .