NFT Marketplace Rarible Raises US$14.2m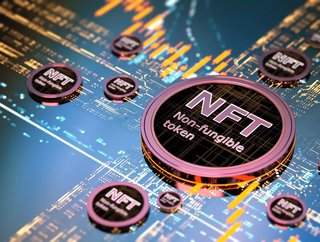 NFT marketplace Rarible has raised fresh capital to create user-friendly developments and launch an additional marketplace on the Flow blockchain
Non-fungible token (NFT) marketplace Rarible has announced that they've closed a US$14.2m Series A from Venrock Capital, CoinFund and 01 Advisors. 
Alongside the funding announcement, Rarible has shared that they've officially partnered with NBA Top Shot maker Dapper Labs to bring their NFT marketplace to Dapper's Flow blockchain. Dapper Labs has begun building out a wider coalition of NFT platforms on its proprietary blockchain which is more energy-efficient and less costly than transactions on the Ethereum network. 
"To mark this next phase, we are also proud to enter an official partnership with Flow. Dapper Labs has an impressive track record of bringing NFTs mainstream by creating native experiences for non-crypto audiences. As a blockchain, Flow enables easier access and lowers the entry barrier for traditional consumers and brands, which makes it a perfect partner on our journey to the wider adoption.
"In the coming couple of months, we will be bringing Rarible on Flow as a primary and secondary marketplace, also welcoming the robust ecosystem of projects built on Flow blockchain," Rarible said. 
According to the company, last June, 6 months post-launch, total trading volume on Rarible hit the $28,000 mark. By June 2021 it grew by a mind-blowing 3000x, reaching $150 million in total sales. 
"Just as we have always been at the forefront of the NFT movement, Rarible is determined to pioneer the next wave," the co-founder of Rarible's marketplace and CEO Alexei Falin said. "With this company milestone, we are thankful for the support of Venrock, 01 Advisors, and Coinfund and look forward to going beyond the current enclosed crypto environment and taking NFTs into mainstream consciousness."
User-friendly developments 
In a blog post the company says they hope to use this funding to explore more user-friendly developments like accepting credit card payments. "We need a world where an indie creator can effortlessly create an NFT and sell it for $5 to his community of supporters, as well as where a pop icon can use NFTs to establish close contact with her multi-million audience in a sustainable way."
Rarible has a lot underway in the upcoming few months, including the launch of Rarible NFT protocol, L2 solution for scalability and sustainability, credit card payments, adoption of Flow blockchain, multiple partnerships and drops, and more. Many projects are already working on integrations with Rarible protocol, such as the partnership with one-click NFT creator S!NG that allows users to mint and put their NFTs on sale with no costs involved.