New Curve-powered Samsung Pay Card is revealed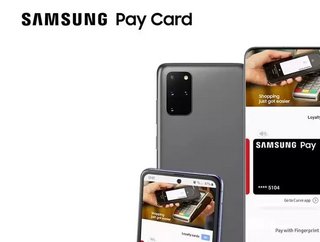 Samsung has announced the new Samsung Pay Card, which will offer customers a simple and flexible way to control their money...
On 24 June, Samsung confirmed a new partnership between Samsung Pay, digital banking platform Curve and Mastercard to launch the new Samsung Pay Card.
The new digital payment solution will be available to Samsung Pay customers. 
It will enable greater flexibility and control over the management of finances and the ability to link favourite loyalty and bank cards in one convenient location. 
According to Samsung, the latter will offer customers a true digital wallet experience, which can be completely controlled through their mobile device. 
Samsung Pay is a mobile payment and digital wallet service that lets users make payments and control other financial services through their mobile phones. 
Through the Samsung Pay app - available on Galaxy smartphones - users can shop or make payments anywhere with contactless payments. 
The service also hosts credit, debit and loyalty cards on the mobile device. 
The new partnership with Curve is the first of its kind for Samsung Pay in Europe. 
Curve is a digital, over-the-top banking platform that enables the consolidating of multiple cards and accounts into one smart card and smart app. 
Samsung Pay Card customers will gain access to the benefits of the Curve platform when the card launches. According to Samsung, this is due in the UK later this year. 
Conor Pierce, Corporate Vice President of Samsung UK & Ireland said of the announcement: "At Samsung, our customers are at the heart of everything we do, which is why we strive to create the best technology, services and solutions.
"The Samsung Pay Card powered by Curve will allow us to expand our Samsung Pay offering, giving our loyal customers even greater benefits and rewards than ever before."