Millennials are driving the Bitcoin economy
By Arsen Torosian, CEO, Tap Global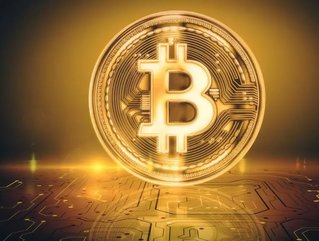 The Millennial generation is expected to lead humanity into an era of fintech as they drive Bitcoin adoption through the coming decade...
The Millennial generation is expected to lead humanity into an era of fintech as they drive Bitcoin adoption through the coming decade.
Research has found that cryptocurrencies are three times more popular, as a long-term investment vehicle, among millennials as compared to any other generation.
A survey conducted in the United Kingdom of affluent millennials discovered that 20% have invested in cryptocurrencies. The survey revealed that among the people born between 1981 and 1996, 20% had invested in the crypto space provided they had investable assets of £25,000 or more. This is significantly greater than the national average of 3%. Moreover, it is higher than 29% for millennials with over £75,000 in investable assets.
Millennials are Killing Traditional Industries
Some of the key reasons why millennials are switching towards cryptocurrencies like Bitcoin, to serve as an investment vehicle are:

In the past, Bitcoin has consistently earned higher returns as compared to stocks, except in 2018. Even if a person bought Bitcoins at its all-time high and held it for life, her portfolio would be positive.
Over the last ten years FTSE 100 (index that represents the top 100 companies on the London Stock Exchange - LSE) gave a 7.38% annualised return. This is even though annual returns range from -8.73% to +19.07%. During the same period, Bitcoin investors have lost money only on 11% of the days, while profiting the rest of 89%.
Following are the annual returns of Bitcoin from 2011 to 2018:
2011: +1,473%
2012: +186%
2013: +5,507%
2014: -58%
2015: +35%
2016: +125%
2017: +1,331%
2018: -72%
2.

Bitcoin is highly volatile, which can be corroborated by its 30-day gains and losses exceeding 100% on multiple occasions. However, millennials are still comfortable considering it as a retirement plan, because of two main reasons.
Firstly, millennials are a long way off from retirement so they can afford to take some risks. Secondly, they have lived through the housing crisis which was the result of bankers and brokers playing fast and loose with traditionally "safe" investments like stocks and houses. Bitcoin's volatility and risk is not a big concern.
A study suggested that a 5% allocation of Bitcoin in a traditional portfolio comprising of 40% bonds and 60% stocks could more than double the portfolio returns over a four-year horizon.
3.
Millennials grew up with the evolution of the internet and have been moulded by it. They prefer paying by digital wallets and online banking, so Bitcoin, being the currency of the digital world, seems far more natural to a millennial.
Understanding Demography
An online poll conducted in 2019 found that people within 18 to 34 years of age were three times more likely to have familiarity with Bitcoin as compared to those over 65 and twice as likely as those between 50 to 64 years old. Thus, millennials outnumbered all age groups when it came to familiarity.
Moreover, 59% of millennials had a positive opinion about Bitcoin. This was twice as enthusiastic as the people aged 35 to 44 and thrice the number as in the case of people above 60yrs.
These findings are in-line with Everett Rogers' diffusion of innovations theory which depicts that innovators and early adopters of new technology are usually urban, educated and young.
Tap Global is tapping the Millennial Market
Considering that millennials are some of the largest players in the crypto space, it is essential to understand that these retail investors of today could be institutions of tomorrow.
Given the growing interest of millennials in cryptocurrency investing, new tools and platforms are required to facilitate the digital requirements of young investors.
Tap Global provides an entire crypto marketplace at your fingertips with its crypto banking app. Moreover, it provides advanced tools like real-time trading, the ability to view your holdings at a glance, seamless banking experience and the power to spend crypto with a tap.
Arsen Torosian, CEO of Tap Global, commented: "millennial investors are very eager to invest in cryptocurrency assets. Tap Global has already grown significantly since it's public unveiling earlier this year and we are currently expanding in the UK and EU. Moreover, a survey conducted by Tap Global showed a majority of our user base consisting of individuals between the ages of 18yrs to 29yrs."
Conclusion
Given the above factors, the growing millennial preference for cryptocurrency trading is less surprising than it would seem. The members of this generation distrust the stock market and prefer app-based digital investment alternatives like cryptocurrencies as it fits those preferences.
Moving forward, it's expected that an even greater proportion of millennials would favour crypto investments.
This article was contributed by Arsen Torosian, CEO, Tap Global