MENA Fintech Association appoints Bryan Zhang to Board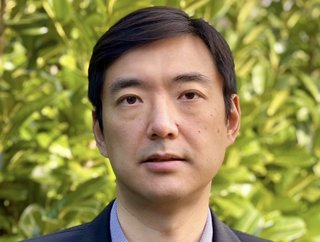 Bryan Zhang is joining the MENA Fintech Association Board
MENA Fintech Association adds Bryan Zhang of Cambridge Centre for Alternative Finance to its Board, adding academic weight and global experience
MENA Fintech Association has announced it is adding Bryan Zhang to its Advisory Board (Academic).
Zhang is the co-founder and Executive Director of the Cambridge Centre for Alternative Finance at the University of Cambridge Judge Business School and brings with him a wealth of experience in global fintech.
Zhang has co-authored more than 50 industry and policy reports in the last decade, covering a wide range of topics from digital assets to green finance.
"We are excited to have Bryan join the MENA Fintech Association's Advisory Board (Academic)," said Nameer Khan, Chairman & Founding Board Member of the MENA Fintech Association.
"His appointment reflects our ongoing efforts to bring together not just industry experts and innovators but also leading academia to drive knowledge, growth, and success in the fintech sector."
Bryan Zhang brings global experience and fresh fintech perspective
With extensive fintech experience globally, it is hoped that Zhang's appointment will provide a fresh perspective on the regional industry as it aims to become a global hub.
"FinTech holds tremendous potential to widen the access to finance for millions of consumers and SMEs across the MENA region," said Zhang.
"I am delighted to join the Advisory Board of the MENA FinTech Association and contribute as an Academic Advisor to promote evidence-based decision-making, innovator-regulator dialogue and cross-regional collaboration, which are necessary to create a sustainable and inclusive FinTech ecosystem."
Zhang's insights on emerging market trends, global opportunities and risks, regulatory changes and supervisory innovation, policymaking and digital financial inclusion will help shape fintech in the MENA region.
The MENA Fintech Association is one of the top four Fintech bodies globally. Its mission is to empower the fintech industry to grow and succeed through knowledge sharing, networking, and advocacy.