MENA Fintech Association adds Visa's Akshay Chopra to board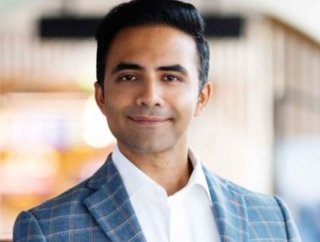 Akshay Chopra
Akshay Chopra, VP, Head of Innovation & Design CEMEA at Visa has joined the board of the MENA Fintech Association as it continues to promote industry
MENA Fintech Association (MFTA), the industry association covering the Middle East and North Africa region, has announced Akshay Chopra has joined its advisory board.
Chopra is Vice President, Head of Innovation & Design, CEMEA (Central & Eastern Europe, ME & Africa) at Visa, and brings with him more than 16 years of innovation in the financial industry – driving inclusion and new product developments.
"We are thrilled to welcome Akshay to our advisory board," says Nameer Khan, Chairman of MENA Fintech Association.
"His extensive experience in fintech and innovation will be invaluable to the fintechs in MENA and the wider community, as we work to promote the growth and development of the fintech ecosystem in the MENA region."
Chopra will provide strategic guidance and support to the association, as well as help drive discussions and developments with industry leaders and stakeholders.
He holds seven fintech and payments patents and is a serial venture investor in tech startups. In his role at Visa, he leads a team responsible for developing and executing the innovation strategy for the CEMEA region.
Chopra has been instrumental in driving the adoption of payment technologies such as tokenisation, contactless payments, small merchant solutions and mobile wallets during his stellar career.
Akshay Chopra champions innovation in MENA fintech
Prior to joining the Visa Singapore Innovation Center in 2015, Chopra forged his career with S&P, CEB (now Gartner) and Deloitte – launching one of the first Greenhouse models globally that combines design thinking, management consulting and analytics to tackle complex challenges.
Chopra has been in his current role for four years, leading innovation and design for more than 90 countries in the CEMEA region, which is also Visa's fastest-growing.
"MENA's fintechs are poised to transform real lives and businesses," says Chopra.
"When these innovators act with ingenuity and an inclusive mindset, everybody wins. MFTA has played a key role in building the region's preeminent fintech community; I am honoured to support its objectives and foster the ecosystem's growth."
MFTA is a non-profit industry association for fintech in the region. It is dedicated to promoting the growth and development of the fintech ecosystem through advocacy, collaboration, and education.