Mastercard expands partnership with CleverCards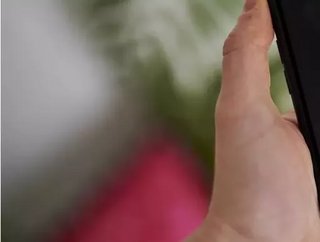 Mastercard builds on its partnership with CleverCards to expand digital card issuance across Europe...
Mastercard has expanded its partnership with CleverCards – the leading platform for mobile-enabled digital payments. The Dublin-based start-up which distributes digital prepaid Mastercards, has enjoyed accelerated growth during the Covid-19 pandemic and the strengthened partnership will enable more European businesses and consumers to accept digital payments.
CleverCards provides an innovative Platform as a Service (PaaS) that allows partners to instantly issue mobile-enabled payment cards in real-time for any use case – open and closed-loop gift cards, FX cards, payroll and expenses and more.
Founded by its CEO, Kealan Lennon, the fintech has invested US$10m in its technology, with funding led by Delta Partners and several angel technology investors from Ireland, the UK and US. 
Since launching with Mastercard in Decemb er 2019, the enterprise has experienced dramatic growth, with over 5,000 businesses already using the platform.
Public and private sector organisations of all sizes use the solution-driven payments platform, making it possible for anyone, anywhere, anytime to be paid instantly, regardless of where they are and without the need for a bank account.
The applications of the technology are manifold, with immediate opportunities apparent in the gig economy, compensation pay-outs and employee expenses and benefits. 
This provides a competitive advantage by facilitating a 'work today - get paid today' scenario for gig economy workers. With no bank accounts needed, they can simply manage their earnings using their app and earnings are instantly topped-up to a digital Mastercard card on their phone.
Mastercard partnerships
The strengthened partnership comes as CleverCards also joins Mastercard's Fintech Express programme.
This latest development will leverage Mastercard's core digital platform – Digital Enablement Service (MDES) – and integrate Mastercard's processing and services capabilities into their platform.
CleverCards simplifies the payments value chain, enabling businesses to bypass several intermediary card issuing processes and instead easily send a digital prepaid Mastercard card directly to an email address or mobile phone number. 
The recipients of the digital card can instantly spend their funds online or in-store using digital wallets, such as Google Pay, Samsung Pay and Apple Pay, to make secure contactless payments.
CleverCards client support
The service means customers can be supported by digital-first solutions. It also means businesses and customers can have complete flexibility on payment delivery.
As part of the Mastercard Fintech Express programme, CleverCards also has the opportunity to engage with Mastercard's extensive network, thus assisting the company to scale its business at speed. 
Jason Lane, Executive Vice President, Market Development Europe, Mastercard, explains, "The 2020 landscape saw the shift to digital payments accelerated for both online and in-store via contactless. As the European partner of choice for leading fintechs, we are proud to help them play a significant role in driving this shift towards digital economies. To that end, we are delighted to take our alliance with CleverCards to the next stage."
Kealan Lennon, CleverCards founder and CEO says, "Beyond the support and integration of Mastercard technologies into our platform, this partnership is a major boost for CleverCards, providing us with unprecedented, unique access to Mastercard business development teams in key markets and to key commercial clients, which along with their brand endorsement and marketing support will significantly accelerate CleverCards' opportunity to scale its growth across Europe and the US."