Mastercard empowers Black and ethnic minority-owned fintech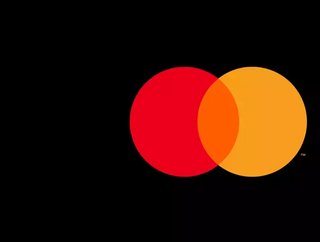 Michael Froman, Vice Chairman and President of Strategic Growth at Mastercard, details the company's initiatives bringing equality to the world via fintech
The democratisation of finance through fintech is an opportunity for business owners as much as their customers. Broader inclusion could be the tech startup world's greatest achievement, yet the same patterns present in traditional finance persist and Black and ethnic minority-owned business continues to be under-represented.
Mastercard, explains Michael Froman, is playing a role in changing that. Previously a US Trade Representative and Deputy Security Advisor for the White House, Froman is passionate about the positive impact that a fusion of products, tech, expertise, philanthropy, and thought leadership can bring to the world.
Pictured: Michael Froman
In a special Q&A feature, we asked him about the 'Start Path' programme and how Mastercard is engaging with cities and nations to help address social inequity, while also developing advanced solutions in conjunction with humanitarian organisations globally.
Q. What is the current state of Black and ethnic minority-owned fintech investment? What challenges exist?
Of the approximately US$625bn in venture capital invested since 2015, only around $15bn went to Black and Latinx founders. That's just 2.4% of funding. For Black female founders specifically, the numbers plunge to 0.27% of funding over the past two years. 
There are many challenges Black founders face, including lack of access to traditional banking relationships, ingrained bias in VC practices, limited ability to leverage the networks that can accelerate introductions and advancement.
In our meetings with fintechs in New York last week, Mastercard heard directly from its partners in the start-up space about their specific challenges with the financial system and how these insights have driven them to deliver transformative financial tools and solutions for the underserved and unbanked.
Q. In your own words, describe the aims of Mastercard's 'Start Path' programme and how it's achieving them.
We understand that a startup's ability to scale increases exponentially when larger companies with trusted relationships can make introductions to its partners but also offer the startup's services as part of a proposed solution to customers. Our new Start Path track is working to put a spotlight on Black founders but also support the building of networks and elevation of Black talent.
We also understand that fintech innovation has the potential to lower the cost of entry to the financial mainstream, while also reaching populations that have not historically benefitted from the mainstream financial system.
Q. How does the programme tie in with Mastercard's wider values?
Driving financial inclusion is not new to Mastercard; we've long realised that the only sustainable economy is an inclusive economy and we've been delivering programmes and partnerships over the last decade that have brought more than 500 million unbanked people around the world into the financial system.
Last year, we made an In Solidarity pledge that focused on what we can do to better support growth and opportunity for Black employees within our own company, as well as how we can best partner to support Black communities across the country.
The reality is we're facing a financial system that has not served Black communities well throughout the US' history. A Black family is likely to pay 50% more than a White family for simple banking services. A Black person is twice as likely as a White person to be denied a mortgage.
With that in mind, Mastercard made a $500mn commitment specifically to help close the racial wealth and opportunity gap, starting with seven cities across the US. There are three areas where we feel we can make an impact: 
Advancing digital access to city programmes

Launching new financial tools and services

Expanding access to capital and resources for Black-owned businesses
This investment is designed to have a catalytic impact on economic growth for Black communities. Mastercard has a unique ability to add demonstrable value and impact through its programmes, business network, and partnerships to create a holistic approach to financial inclusion. By supporting households, cities, and businesses, we can rebuild a system that is inclusive and sustainable for Black communities.
Q. Are there any participants/fintechs that you'd like to highlight?
Mastercard is working with a range of startups and fintech companies in different capacities, but all with the same approach: partnering and innovating together to drive scale and reach, and in some cases we are investing directly in the companies.
For example, we have now invested in two alumni of the Start Path programme:
Mastercard has recently invested in Mobility Capital Finance (MoCaFi), which extends financial tools and access to credit to people of colour who are vastly undeserved in banking. We are partnering with the company to help address these inequities by providing tailored digital tools and new payment cards to low wealth minority and Black communities.
We also recently invested in Goalsetter, a savings and financial literacy app for kids that directly supports the needs of Black families. 
Tanya Van Court, the founder, understands the value of teaching kids how to save. Kids with savings accounts are six times more likely to go to college and four times more likely to own stock, yet the Black community is projected to have a negative net worth by 2053. We have invested in the company and launched a Cashola savings card for teenagers with them.
The first participant to join the new programming is SpenDebt, an app that enables users to nibble away at their debt by setting aside micropayments that are deducted with each debit card or banking transaction. 
At the end of the month, the micropayments, which currently average $1.70 to $2 per transaction, are aggregated and used to shave down debts the user has selected, such as student loans, auto financing, or medical bills. The idea is not just to eliminate debt, but to build habits that will serve customers well for the rest of their lives.
Cover image source: Mastercard