Mastercard accelerates its customers' crypto capabilities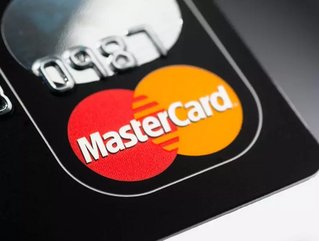 Financial services leader Mastercard has announced details of its Mastercard Accelerate programme aimed at supporting the burgeoning crypto trend...
Financial services leader details of its Mastercard Accelerate programme aimed at supporting the burgeoning crypto trend.
Recognising that "consumer interest and investment in digital currencies are growing", the company has decided that exploring new forms of digital transactions would benefit customers, merchants, financial service providers and others.
The programme is being targetted specifically at startups and FinTechs with the aim of helping them develop quickly. This news has been broken just as cryptocurrency wallet company became the first company of its kind to receive a Mastercard principal membership.
Cryptocurrency: a maturing market
Raj Dhamodharan, Executive VP, Digital Asset and Blockchain Products and Partnerships, Mastercard, commented that the company recognised the changes occurring in the payments solutions space, particularly the maturation of cryptocurrency in global economics:
"Our work with Wirex and the wider crypto ecosystem is accelerating innovation and empowering consumers with more choice in the way they pay."
Previously known as 'E-Coin', Wirex subsequently rebranded but not before already accruing over 100,000 users in its first year (the company was founded in 2016). 
With an executive leadership team combining over 40 years of financial experience between them, the company is distinctive for its unique 'two-way card' that allows consumers to pay in either cryptocurrency or fiat, whichever is stronger at the time of transaction.
Regarding the Mastercard development, Pavel Matveev, CEO and Co-Founder of Wirex, added, "We are very excited for Wirex to be the first crypto-native company granted principal membership from Mastercard.
"It represents a growing interest and recognition in the acceptance of cryptocurrency by leading bodies and regulators and will help us to realise our vision of empowering everyone to experience a world where all currencies, traditional and crypto, are equal."
Mastercard Accelerate
Calling its new programme "simple, fast, compliant and progressive", Mastercard's Accelerate provides companies seeking to enter the crypto space with a refined single entry-point and growth assistance. 
This includes access to Mastercard's technology, insights and cybersecurity services, allowing even brand new startups to quickly get a foot in the market, engage customers and drive faster innovation.
Fostering the crypto-market may form part of the company's encompassing goal of democratising finance and enabling a more inclusive transactions ecosystem. Mastercard added that it has streamlined the approval process for those wishing to trade in crypto, although some strict principles still applied:
Companies must invest in robust data-protection infrastructure to safeguard customer information.
A level playing field must be delivered for all stakeholders.
All operations must conform to each region's laws and regulations, particularly with regard to anti-money laundering.