Managing fintech customers well in the cost-of-living crisis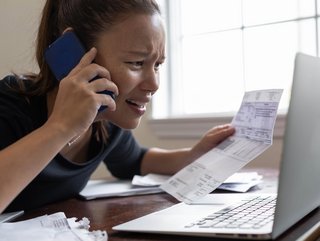 Cormac O'Neill, CEO of Webio talks about the cost of living crisis and how it forces collections industry to reassess how it deals with customers
There is no way to sugar-coat the current financial nightmare facing consumers. With interest rates rising, inflation hitting double digits for the first time in forty years, and incomes falling in real terms, debt charities are warning that people on low incomes are under real financial pressure.

People are faced with impossible choices trying to cover essential costs — including food, rent, energy, and council tax — with concerns that some households will be forced to decide between "heating and eating".

It is against this increasingly bleak backdrop that the collections industry is preparing to face what could turn out to be its biggest challenge. After all, it is credit and collections teams that are on the front line when it comes to dealing with people with money problems.

And these teams — working for companies including telcos, utilities, financial services, and retailers — will be tasked with engaging with a growing number of at-risk customers experiencing unprecedented financial difficulties.

New strategies required to manage customer relationships

Companies behind these collections teams will need to ensure they have strategies in place to effectively manage their customer relationships during these testing times. And that means dealing effectively with customers while ensuring no reputational damage to themselves while keeping their collection rates high and ahead of others in the market.
It's one of a number of issues laid out in a new report — Customer Connections: The new conversation rules for credit, collections, and payments — written specifically for those operating a credit and collections team.
It looks at several issues, including how best to communicate with customers who may be feeling the pinch. And one of the key findings pivots on exactly how companies and consumers communicate.

As the report points out: "Customers will engage in channels of their choosing, not yours. For most consumers there's no one channel of choice".

That's one of many key takeaways from a report that shines a light on the importance of a multichannel communication strategy that gives choices for consumers about how they want to communicate with a business.

For instance, when asked about how they want to contact an organisation about overdue payments or other money worries, only around half (53%) prefer the traditional phone call, while more than a quarter (27%) would opt for a text message and 16% want to use WhatsApp.

Customers want to talk to companies on their own terms
At the same time, the research found that customers also want to feel they have some sense of control over their finances in their conversations, including using digital assistants or chatbots as they're known.

More than half (54%) said they don't mind dealing with chatbots if their inquiry can be escalated to a real person if required. While just under half (48%) said they were happy dealing with chatbots if they can resolve their issue. Interestingly, one of the reasons people are happy to hold conversations with a digital assistant is because they felt they were not being judged.

The lesson for businesses is that people looking to pay bills or address money issues respond to a variety of different channels depending on the time of day and which is the most convenient. And that includes using digital solutions as part of a blend of approaches that ensure that communication channels between customer and business remain open.

A friendly human voice and non-judgmental digital services strike the right chord

Not only does this blend of technology and human interaction improve the customer experience, it also helps to free-up agents from lengthy phone calls. That's important if the workload for collections teams increases since it lets them focus on other more complex activities that can benefit both customers and the business in the long run.

Using the best technology available and a blended approach, businesses can expect their agents to close more than 300 conversations a day compared with 50 to 70 conversations without automation at play.

Not only does this mix of technology and real-life interaction enhance the value of conversations, it also transforms the customer experience, and eliminates inefficient follow-up calls for both the customer and the business.

Digital channels support the work of under-pressure collections teams

But while technology is important, the report also stresses the importance of empathy when dealing with people.

After all, collections conversations are difficult for anyone at the best of times. So, getting it right is critical.

And that's going to be important as bills start to drop onto people's doormats in the coming months. Along with empathy and understanding, it's also important to have the right communication channels in place to drive constructive conversations that lead to positive outcomes.

By ensuring that you have the right strategy in place, credits and collections teams will be better placed to engage with customers, make difficult conversations easier, and positively impact both cash flow and brand reputation. In light of the worsening financial landscape, it's something that should not be overlooked.
About the author: Cormac O'Neill is the CEO, Webio - a conversational Middleware Company on a mission to automate the world's business-to-consumer conversations and we're starting with Enterprises. He is an experienced business leader with extensive hands-on experience in multiple aspects of growing profitable businesses.