Managing Director at Pay360 by Capita talks cashless society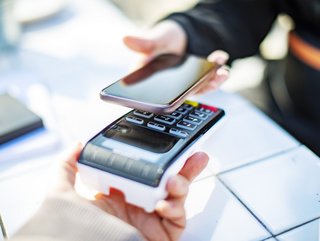 Stephen Ferry, Managing Director at Pay360 by Capita, spoke to FinTech magazine about benefits and potential downfalls of a cashless society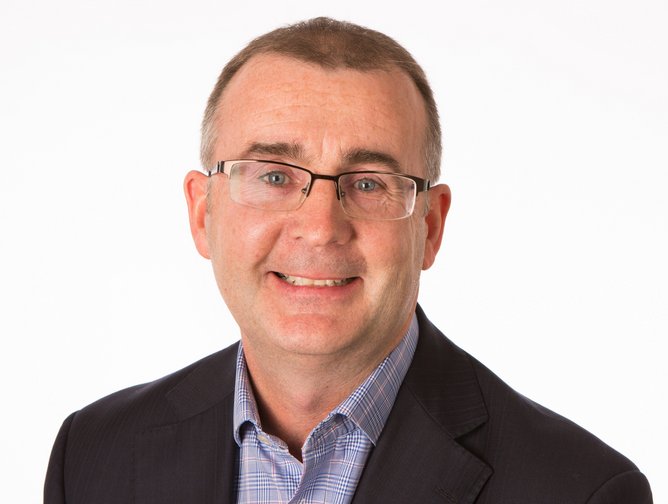 Can you tell me about Pay360 by Capita?
Pay360 is the UK's largest independent payments provider, serving a range of public and private sector clients. Through our complete payments' ecosystem, we empower merchants to accept a broad range of traditional and emerging payments through market-leading software. Our well-invested product and service capabilities power our core ambitions - to maintain our status as market-leader in the UK, as well as supporting a successful global expansion strategy into our focused sectors and geographies.
What is your role and responsibilities at the company?
My role is to ensure we are purpose led by creating an environment and culture in which we can ensure that better outcomes are delivered for our customers and stakeholders. Fundamentally, my aim is to set our vision and define our strategy, which in turns leads to product and sales activity. Another important part of my role is using my senior leadership team review to monitor and adapt to changing needs. It is crucial that I factor in time to focus on medium to long term strategy, underpinned by staff engagement to ensure our people - the core of the business - feel empowered to deliver great outcomes.
What do authorities need to consider as we move towards a more cashless society?
As the vast majority of consumers prefer digital payments, it's easy to overlook the fact that there are still parts of the population that either do not want to pay this way or are unable to. In the UK alone, there are more than 1.3 million adults without bank accounts. It is important that public authorities assess the requirements of all sectors of the population before they enact widespread change. This means moving with the times to accept digital payments, but it also means identifying who may be left behind by this and planning how to stop this from becoming a side-effect of a wholesale move to digitalisation
Do you think there are benefits to a cashless society?
When it comes to the benefits of a cashless society, there are four core areas: security, safety, hygiene, and convenience.
The pandemic has shown us that going cashless is far more hygienic, but taking a solely digital approach also introduces other safety benefits. For example, customer-facing employees in the retail and hospitality sector do not have to guard large amounts of cash held in-store, meaning they are no longer a target for crime. As well as this, the convenience is unmatched, especially when it comes to digital wallet payments.
Through using these payment methods, customers can pay without needing to remember cash or even their banking details, all while benefiting from the security features integrated in mobile phones, such as facial recognition and fingerprint-ID. This convenience just isn't possible with cash. When making cash payments, customers are restricted to the opening time of banks, rather than the 24/7 payments offered digitally.
As well as this, there is a direct link between humanitarian aid and digital payments. Nowadays, fundraising is commonly undertaken online, using digital payment methods. In addition, as the government pays £350 to households which receive Ukrainian refugees, all of this is facilitated by secure and convenient digital payments.
What are the potential downfalls of a cashless society?
It is extremely important that we build a safety-net as part of the transition to a cashless society. If this isn't prioritised, then it is the most vulnerable people who will fall through the cracks. For many, it is not viable to stop using cash. Indeed, there is a direct link between cash-usage and vulnerability. For example, people in low-paid and insecure employment are far more likely to be paid in cash and to rely on it over digital options. If the switch to a cashless society is made too quickly, without adequate consideration of the challenges it can pose to vulnerable people, then the consequences can be serious. For example, during the pandemic there was an uplift in elderly users of food banks, as many were unable to buy food using cash, and did not have access to a bank account.
What can we expect from Pay360 by Capita in 2022?
2022 is an exciting year for Pay360 as we focus on a number of new products and initiatives. Among these new products is a solar-powered parking meter, which will implement the environmental benefits that technology can introduce to the public sector.
Open banking will continue to be big for Pay360 this year. We started the year off by partnering with Ordo to bring open banking to public sector businesses, and as the first UK payments provider to introduce open banking to the public sector, this will remain a key focus area for us. We are also enhancing the solutions that we already offer, notably our Evolve Platform, to include improved identify and verification features for Independent Software Vendors to benefit from.
As we look to the future and aim to progress in EU payment facilitation and the Australian public sector, all of these goals are underpinned by greater engagement with staff, so that we can continue to grow together.