Mainstream crypto: Is El Salvador's adoption progressive?
By Pavel Matveev, CEO, Wirex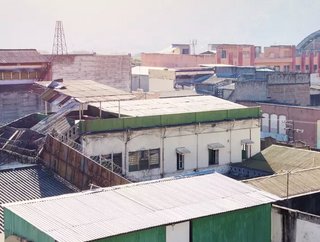 Pavel Matveev, CEO of Wirex responds to El Salvador's adoption of bitcoin as legal tender and what it means for the cryptocurrency sector
For many in the crypto and wider fintech industry, June  9, 2021, will go down in history as a pivotal moment.
When El Salvador announced that it would become the first country globally to officially accept Bitcoin (BTC) as legal tender, it was a landmark move for the crypto industry as a whole.
The news also came much sooner than anyone predicted. But what will this bold move mean for the future of crypto adoption?
With many governments still skeptical about cryptocurrency, it's possible this decision could trigger other countries to fast-track discussions in order to keep up with evolving economies.
Cryptocurrency as legal tender: The impact
There's no doubt that cryptocurrency provides a multitude of benefits, including quicker transactions and lower remittance fees. Particularly for El Salvador, where around 70% of the country is unbanked, it could be hugely beneficial for ordinary citizens.
President Bukele claims[LW1] that the shift to Bitcoin will play a vital role in enabling the unbanked to access credit, savings, investments, and secure transactions.
However, some argue that it's possible the real appeal won't be to those already living in El Salvador, but crypto enthusiasts looking for a 'crypto haven'.
Bukele has said he wants to help entrepreneurs embrace El Salvador as a crypto base, by pledging that BTC holders won't be subject to capital gains tax. The potential to attract crypto-friendly entrepreneurs is likely to be a key driving factor for other countries considering this same move, especially as many economies struggle to recover following the pandemic.
This trend is already appearing in other Central and South American countries and could be the start of a domino effect as they start adopting BTC as national tender. Since the announcement, officials from Mexico, Paraguay, and Panama have all come forward with similar aspirations to integrate Bitcoin and other cryptocurrencies into their national economy.
Why should Bitcoin be the legal cryptocurrency?
In some ways, it's very clear why El Salvador chose BTC.
It is by far the most popular cryptocurrency. There are an estimated 100 million people globally who own some amount of BTC, so it's an obvious choice as the first crypto to beadopted as a national currency.
On the other hand, many skeptics found it surprising that a cryptocurrency known for its volatility would be adopted before a stablecoin.
Stablecoins are directly or indirectly centralised, meaning they're either pegged to a traditional currency or backed by some kind of tangible asset. This makes them much less volatile, whilst offering all the same benefits of a decentralised cryptocurrency such as Bitcoin, Ethereum or Nano.
For these reasons, it could be argued that stablecoins seem the most logical contender for official adoption.
Of course, with cryptocurrency being relatively new within mainstream media, it isn't surprising that stablecoins are relatively unknown. A recent study carried out by Wirex and The Stellar Development Foundation found that only 25% of crypto users had heard of stablecoins, suggesting they're not quite ready to be fully embraced.
Bitcoin, on the other hand, has hit mainstream headlines as of late thanks to the likes of Elon Musk and international brands such as Paypal and Mastercard.
 A milestone for Bitcoin
El Salvador's decision is undoubtedly an exciting milestone for the crypto industry and dispels any rumours that cryptocurrency isn't around for the long term.
All eyes will be on the nation in the coming months to see the reality of a country that has fully embraced cryptocurrency, and we will likely see many other countries following suit hoping to not be left behind.
Main image credit: San Salvador city, Getty Images
About the author: Pavel Matveev is the CEO of Wirex, the London-based fintech responsible for the multicurrency Wirex payment card that makes crypto and traditional currencies equal. He is also a blockchain entrepreneur with substantial financial/trading knowledge and more than 10 years of investment banking experience.