Liquid by TripActions Revolutionises Expenses Using Fintech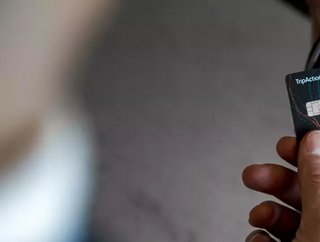 There is no longer a need to fill out travel or expense forms when using TripActions Liquid card, which automates expense management with 99% precision
TripActions is a corporate travel and support agency with a bespoke booking tool. The company launched a fintech subsidiary called Liquid in 2020, which has now also been introduced in the UK and Europe as an end to end expense management, corporate cards and payments solution.
How does Liquid by TripActions work?
In essence, Liquid by TripActions works by allowing employees to submit expenses automatically with 99% precision using the Liquid Visa card. There is also a smartphone app where users can see their latest activities, manage their balance, suspend their cards, report them lost or cancel them. It could also be connected with Apple or Google Wallet.
The word automation should not be taken lightly here, as the Liquid app even knows what the user was doing at the time an expense was made by integrating directly with calendar-based APIs such as Google Calendar, which then syncs with payments automatically.
According to Michael Sindicich, General Manager at TripActions Liquid, "So if you talk to, I think almost any corporate employee in the world, they'll say they hate their expense management platform and process. You know, everyone spends Sundays before the month-end because the finance team needed all the expenses put in. With Liquid, it's completely eliminated; you just spend in real-time, and you go on your way with your business."
Liquid TripActions continues to see rapid development
TripActions has seen exponential year on year growth, from being valued at $1 billion in 2019 to $2 billion in 2020 to $5 billion in 2021, and then $7.25 billion by December 2021.
The fintech solution is used by some of the biggest companies in the world, including Adobe, Zoom, Coinbase, Netflix, and Aston Martin, to name a few. It comes as no surprise that it is also rolling out in the UK and Europe. TripActions Liquid is "the only card and payment solution that eliminates the need for expense management," adds Michael.
Partnerships with Visa and Stripe, among others
The company has two significant partnerships to power its fintech infrastructure, the first being with Stripe and the second with Visa. By using Stripe, TripActions is able to offer payments and cards. And by partnering with Visa, they are able to take advantage of the vast network in which Visa payments are accepted.
In addition to offering physical smart cards, Liquid also offers virtual cards for making online payments. Michael adds that their system is "powered by fintech and can issue cards in multiple currencies around the world, including USD and now Euro and GBP."
Gone are the days of filling out expense forms
Expenses are often a huge burden for companies and their employees, and people would have to spend hours upon hours filling out forms and trying to track down receipts. In fact, many companies still use excel spreadsheets, paper receipts, and physical travel diaries to manage their expenses. This form of expense management is an outdated and inefficient way of doing things.
With TripActions Liquid, all of that is now a thing of the past. The app automates the entire process, from submitting expenses to making payments, so employees can get back to doing what they're best at instead of filling in a payments order (PO) form or trying to remember where they put their receipts.
Not only does Liquid make life easier for employees, but it also speeds up the entire process for finance teams. There is no need to wait for approvals or go through a long and arduous reconciliation process. Using artificial intelligence (AI) and deep learning, everything is taken care of more efficiently.
The bottom line
In conclusion, TripActions Liquid offers a revolutionary way of managing expenses. It is a user-friendly app and card to automate the entire process, from submitting expenses to making payments. This option not only saves time and hassle for employees but also for finance teams.
TripActions Liquid solution is already tried and tested in the United States by some of the biggest brands around. And now, with availability in the UK and Europe, it is only a matter of time before Liquid becomes a preferred expense management choice by many others.