LianLian Global launches cross-border supplier guarantee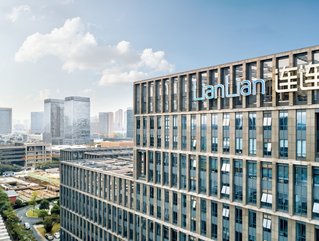 LianLian Global has announced the launch of the world's first cross-border supplier payments guarantee to China, streamlining services for merchants
LianLian Global - a leading cross-border payments fintech based in Hangzhou, has announced the launch of the world's first cross-border supplier payment guarantee to China.

The international cross-border payments platform, which launched in Q2 2022, has been created to ensure faster payments that are cheaper than the traditional cash and bank transfers for ecommerce businesses.

The move signals the start of a new service that enables LianLian Global to provide global online merchants and ecommerce entrepreneurs with the most transparent, compliant, and safe cross-border payment options to the country.

The fintech, which was founded in 2004, has proved popular because its business model removes all the "middlemen" or correspondent banks, thus eliminating payment delays and extra costs to hold and send the transfer.

The new feature, which was introduced to the company's recently launched international digital wallet, provides assurance that payments to China-based suppliers are delivered to the right bank account on all occasions.

The fintech released a statement saying, "All payments on LianLian Global's end-to-end payments network are vetted and verified through LianLian Global's enhanced KYC capabilities, which support additional due diligence on customer profile checks. These checks mitigate payment risks and fraudulent transactions while satisfying regulatory compliance in the Chinese market."
Cross-border supplier guarantee a boost for ecommerce
The new solution will support ecommerce entrepreneurs seeking payment security across their supply chains by securing their inventory to succeed internationally. The payments guarantee also assures customers that their payments are received in the bank accounts of intended parties in every case. This increases reliability in the supply chains of merchants and ecommerce entrepreneurs.

In the event of an issue arising, the payment is stopped and refunded immediately without waiting for multiple third-party correspondent banks. LianLian Global also stated that its customers will benefit from an enhanced layer of security, faster services, and low pricing.

Online payments market is expanding
LianLian Global, which has offices in 12 countries, supports more than 1.4 million ecommerce stores with its cross-border payments services. The fintech company owns over 60 licenses worldwide. In addition, the company has partnered with leading financial institutions such as Citi, Deutsche Bank, and J.P. Morgan to power their solutions.

As a result of digital transformation, driven by the Covid pandemic, online transactions have increased massively within online marketplaces. There is therefore a growing demand for frictionless payments that are secure and reliable, particularly in relation to large global economies.

Reports suggest that between September 2020 and August 2021, third-party sellers on Amazon sold more than 7,400 products per minute. However, should transactions fail, or delays occur via correspondent banks, merchants could lose business to competitors for each day items are out of stock, while payment cancellations or refunds are processed.

Speaking about the new cross-border supplier payment guarantee, David Messenger, Executive Chairman, LianLian Global, explained, "LianLian Global has years of experience, deep domain knowledge, and technology assets and capabilities in China. This makes us the ideal partner to help international companies and online sellers manage payment risks when dealing with business partners in the country."

He added, "We have invested in an end-to-end solution, and own all of our payment licenses, to remove all the middlemen and correspondent banks from the transaction process. This ownership allows LianLian Global to offer the world's first cross-border payments guarantee to China at unrivalled speeds and extremely competitive prices."