Lena Hackelöer, CEO & founder of Brite Payment talks fintech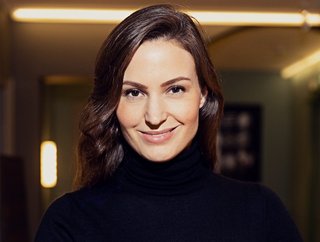 Lena Hackelöer, CEO and founder of Brite Payment Group
As part of our 'Women in Fintech' series, Lena Hackelöer, CEO and founder of the Brite Payment Group, tells us why fintech has always inspired her
Lena Hackelöer is the CEO and founder of Brite Payment Group - a fast-growing second-generation challenger in the European payment space. Brite enables consumers to make payments using their bank account and employs state-of-the-art open banking technology to process instant payments across Europe across a wide range of verticals. Hackelöer has over a decade of experience in the fintech space and cut her teeth on the market at Klarna, where she spent almost seven years, rising through the ranks to become its director of marketing. We caught up with her to find out more.


Q: Tell us about your role in Fintech- what does it involve - and how did you get there?
I first got involved in the sector through my work at Klarna. I joined the business at an early stage of its development and played an integral role in building the company's B2B marketing operations from the ground up. At the time, there was no such thing as 'best practice' in marketing for the fintech industry, which meant we developed a lot of concepts from scratch, looking at other industries for inspiration.
While my work at Klarna was initially focussed mainly on marketing, it also helped me to develop other business skills, which I wanted to better utilise in my career. That's why I left the company to pursue new opportunities within the broader sector. Following roles as Chief Product Officer and Chief Executive Officer at another 'Buy Now, Pay Later' (BNPL) and consumer finance company, I decided to start Brite and take on the challenge of being a founder.
Q: What attracted you to finance - and the sector you are currently in?
On the most basic level, I was attracted to finance and more specifically, fintech, through my work at Klarna. I was able to join the business at a relatively early stage of its development and worked alongside its core team for many years on its journey to unicorn status. Working closely with the company's founder also taught me a great deal about managing a hypergrowth company and gave me the tools I needed to start my own business.
I find the finance sector fascinating for a number of reasons. First and foremost, it's an industry that's totally intertwined with our everyday lives - we're all constantly making financial transactions.
With that said, it's simultaneously a sector that still leaves a lot to be desired in terms of consumer benefits and convenience. To this end, there is still significant potential to deliver tangible benefits in the way that we conduct all kinds of financial transactions digitally - whether it be the way we pay, invest, trade, or look for financing options.
At Brite, we focus on simplifying the payment experience, which is still more cumbersome than it should be across Europe. I'm confident that once businesses have a chance to assess the advantages of our system, they will be quick to incorporate it within their operations.
Q: What's your biggest achievement to date in the sector?
There is much yet to be achieved, but when I look back on my career so far, there are some notable highlights, which I'm really proud of. I think helping to launch Klarna in Germany is probably the pick of the bunch. We were at an early stage of the BNPL market, so as a business, we were building the tech, the company, and the brand all at the same time. When I joined, we had no customers, but when I left, we were up to nearly 20 million users.
Q: If you weren't in fintech, what industry would you have chosen to work in, and why?
I think it would have to be something related to either journalism or management consultancy. I love hearing about other people's business models and have a real interest in discovering new and inventive ways to run a company. One of the things I enjoy most about working at Brite is that I get to work closely with entrepreneurs across a wide range of sectors. So, on some level, my work certainly helps to fulfill this desire.
Q: Is diversity a problem in the fintech space - and if so, what should we be doing about it?
Yes, as is the case in most industries. The most striking dimension in my opinion is still gender, as fintech has historically had a relatively low share of female staff. One way to tackle this is to support female founders. I keep hearing from our female hires that reporting to a female manager or CEO was an important factor when deciding which employment offer to accept.
With that said, there are specific nuances to the fintech industry that must also be considered. By definition, fintechs are heavily reliant on tech talent. Currently, the gender split in the developers' talent pool is far from even. A lower share of female graduates creates problems further down the line, which is difficult to balance out in other parts of the business. Until we address that problem it's going to be very hard for the fintech sector to achieve gender equality, so it's important we take a long-term view on it.
Q: How do you see fintech developing over the next five years, with particular reference to your specialty?
The next five years should be really exciting for the fintech sector, with the field of instant payments set for exponential growth. Across the industry, there's now pretty widespread consensus that instant payment solutions based on open banking rails will help to solve real-world problems for merchants in different sectors. In particular, we expect to see significant improvements across Europe in the way that people authenticate towards their banks, which has a strong impact on the convenience of our category of payments.
If you look at where the sector was five years ago, then it's difficult to imagine where we might be by 2027. Take for example the German market, five years ago, you would have to use a physical scratch card to make an online payment for some banks. Since then, the sector has seen so much innovation, which has put improved consumer experience first and made online financial transactions far easier to complete. Moving forward, we expect to see this trend continue to accelerate.
Q: What inspires you in fintech today?
One word; disruption! I love fintech because of how disruptive it is. The sector has boundless potential and is reshaping the world around us in real-time. With our technological capacities advancing there are now even greater opportunities on the horizon, and I'm inspired to see how the sector will go about exploring some of these. What's more, the industry still hasn't reached a stage where every problem is solved, which is actually really exciting for those of us involved in it.