Klarna launches revolutionary app in Ireland with 'Pay in 3'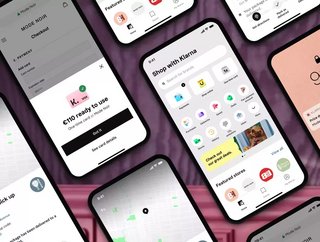 Klarna, the BNPL giant, has announced its launch in Ireland with a new 'Pay in 3' service for online shoppers
The BNPL giant, Klarna, has announced the launch of services in Ireland. The news follows on from reports that the global retail bank which boasts 90 million customers worldwide, now has a 50% share in the BNPL marketplace. 
The launch of 'Pay in 3' will see online customers in Ireland have access to the three, interest-free credit installment payments that Klarna has become famous for. 
According to reports, Klarna's launch of an interest-free and fee-free alternative to high-cost credit comes as Irish consumers shift away from credit cards towards debit for most of their day-to-day spend. Spending on debit cards grew three-fold faster than credit cards between 2015 and 2020.
The news comes hot on the heels of Klarna's recent announcement that it has partnered with Stripe to allow easy integration for retailers in Europe, US, and UK, thus contributing directly to growth in these regions. 
Buy Now Pay Later 'Shop Anywhere' app launch
But rather than just using Klarna payment facilities provided by retailers, Irish customers can now use the Klarna app to pay for items automatically in three installments at the POS, regardless of whether they are a Klarna retailer or not, thanks to the innovative 'Shop Anywhere' function.
Similarly, consumers who use Klarna at a partner retailer's online checkout will be able to split their purchases interest-free. With a range of domestic and international retailers including Gym + Coffee, Perspective, Yummie, Cult Beauty, Greene's Shoes,  Luna by Lisa and Yours Clothing all teaming up with Klarna, consumers will benefit from greater control, transparency and choice over how they pay.  
Klarna's launch will help Irish merchants, both big and small, adapt to a shifting retail landscape enabling them to improve their customer experience in response to changing consumer preferences whilst accessing a much wider community of global consumers.
Klarna customers shun credit cards
The move away from interest-heavy credit cards has been seen as a positive move by many financial experts who believe the payment method results in great amounts of negative debt for customers. 
Through the Klarna app, users can shop anywhere online and split the payment into three equal monthly payments, with no interest or fees. All payments can be managed and tracked within the app, which is designed to help consumers manage their spending and payments.
The Klarna app also gives consumers,
Collections, save the items you love, spark your inspiration with curated wish lists or find the hottest items from your favourite retailers. Wish lists can contain items from any retailer and can either be kept for private use, or shared with friends and family.  

Price drop notifications, consumers can set up alerts for the products they love, and only pay for them when they're comfortable with the price, offering the best value for money on their purchases.

Exclusively curated content from the world of fashion, beauty, and lifestyle.
Sebastian Siemiatkowski, Klarna's Co-founder and CEO explained, "Ireland is a really exciting market for us, as people turn away from credit cards. As the older-style financial institutions exit the market we're here to create more competition, which is in the best interest of the consumer. 
"At Klarna we believe that everyone deserves a better way to shop and pay, with more control, choice and flexibility. Traditional high-cost models like credit cards are built on charging interest and late fees to the rest. That's why we offer flexible, transparent and fair payment options without charging interest or fees."
Colin Creagh, Head of Business Development at Klarna in Ireland, agreed, saying, "We'll be working with our Irish retailer partners to help them access a global marketplace. With coverage in 17 markets across three continents, we can accept payments from almost every country in the world, unlocking huge growth opportunities for our partners. 
He said, "As a key European market with a population of keen digital adopters, Ireland has long been part of our expansion strategy in our mission to offer safer, more sustainable payment options to customers around the world."
Klarna's marketplace monopoly
According to data from the HelpCenter app, Klarna's move into Ireland just another part of the fintech's phenomenally successful growth strategy. The BNPL firm is currently the most popular Pay Later technology in the market.
Klarna's leading markets for payment methods consist of 34% from Germany, 31% from the US, 12% from Sweden and 8% from the UK. BNPL service as a whole is offered by 43% of US websites, with Germany second at 16% and a total of 12% from Australia.
Pandemic contribution to Klarna's growth
The rise in online shopping over the course of the pandemic has directly impacted Klarna's growth and an increase in online payments processed by Klarna in the US leaped by a massive 296% in the fourth quarter of 2020.
The boost can also be attributed to the change in spending culture among Millennials and Gen-Z , who tend to rely more on debit than credit cards. Zero interest installment shopping presents them with an attractive opportunity. 
Ernestas Petkevicius, HelpCenter app's co-founder, commented on the news, saying that caution in general over the BNPL boom should be exercised. 
"Innovative financial products will keep on flooding the market. Despite some concerns about the BNPL model, it is one of the biggest drivers in e-commerce. Of course, one can argue that the younger generation is becoming more addicted to spending online and going into debt without understanding the consequences. I see a need for authorities to clear regulations on this model which are currently non-existent in many countries or very unclear.
He added, "The same issue is with DeFi products in crypto. They are booming and attracting more and more people. Lack of clear regulation leaves room for fraud and also political FUD and manipulation. But there's no doubt that such companies as Klarna or Afterpay will keep on growing and give a good alternative to current banking and payment card services."