Is Klarna avoiding market volatility as IPO approaches?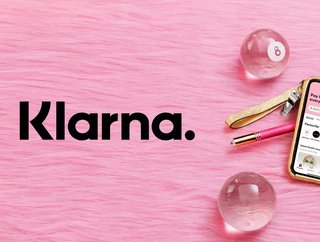 Dmytro Spilka examines the journey of Europe's biggest fintech and asks if the BNPL innovator will manage to sidestep market instability before its IPO
According to reports, Buy Now Pay Later (BPNL) giant Klarna may be set for a mega IPO in the not-too-distant future. But first, the company intends to sidestep the increasingly volatile IPO market before going public. 
Recently, TechCrunch labeled Klarna the highest valued private fintech in Europe, with the Swedish company spanning over 20 countries with over 90 million global active users leveraging some two million transactions per day.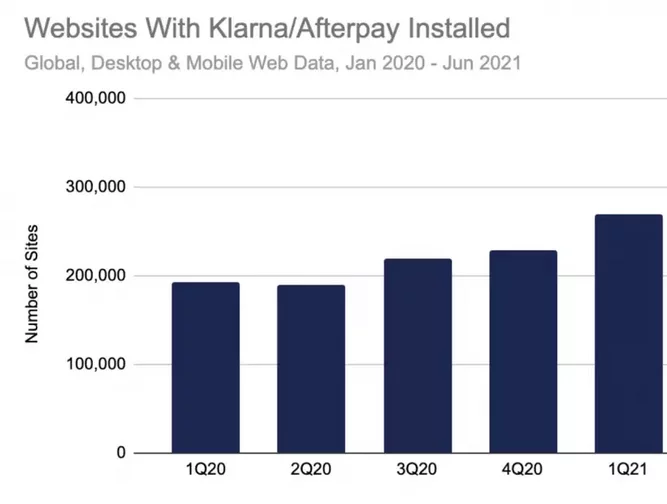 (Image: Nasdaq)
Klarna's growth - particularly in the wake of the Covid-19 pandemic and the wave of digital transformation that it brought with it, is clear to see in the data above. The number of sites with Klarna installed climbed from fewer than 200,000 to more than 300,000 in the space of just 12 months.
Now, Klarna is looking to capitalize on this significant growth by launching an IPO, although the finer details of the offering are subject to much speculation. Matters surrounding the price, date, and location as still to be confirmed - although London appears to be the early favourite among those closely following the company. 
Significantly, Sebastian Siemiatkowski, CEO and founder of Klarna, labeled Brexit as a potentially 'amazing opportunity' for London to position itself as a world fintech leader - indicating that the UK capital may be a favoured location ahead of a listing.
Market Volatility and Nerves Ahead of IPO
Despite rumours surrounding an imminent Klarna IPO bubbling away for some months now, Siemiatkowski recently shared his concerns to CNBC surrounding the volatility of the market, and how it may impact a prospective initial public offering. 
"The volatility in the market right now makes me nervous to IPO, to be honest," Siemiatkowski said in September. "I think it would be nice to IPO when it's a little bit more sound. And right now it doesn't feel really sound out there."
Siemiatkowski shared his thoughts in the wake of the turmoil that Chinese property developer, Evergrande found itself in through recent months, The news of the embattled company sent shockwaves across global markets - impacting the performance of many stocks.
Klarna's more measured approach towards the launch of its IPO may come as an encouraging sign for those looking to invest in the company's offering. By waiting for the right conditions, the payments company can opt for a floatation within a more advantageous investing climate - helping to ensure better long-term performance. 
Klarna's Runaway Success
Following a recent funding round that left Klarna with a valuation of $45.6 billion, it's clear that the company is set for a mega-IPO regardless of market conditions. In fact, Charged Retail reports that one key backer for the company believes that Klarna may reach a value of $125 billion within the next 18 months.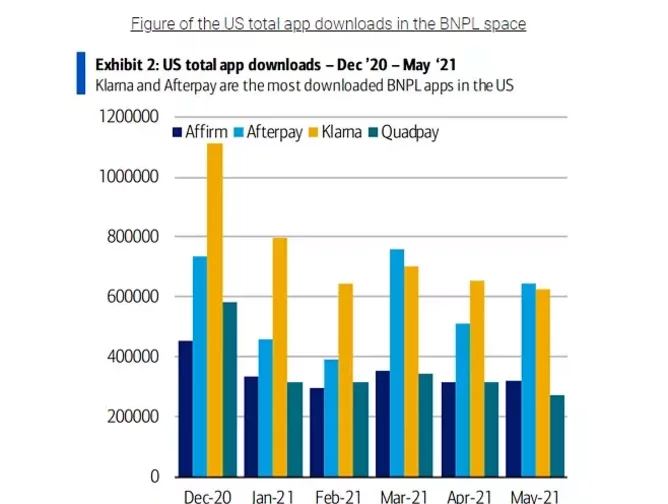 (Image: FlowBank)
The success of Klarna can be found across the Atlantic, and in the US, the platform has consistently outperformed its buy now pay later rivals in terms of app downloads. 
"The company announced that it continues to see tremendous momentum in the US, including a record 15 million customers by early 2021," explains Maxim Manturov, head of investment research at Freedom Finance Europe. "This momentum builds on a strong 2020 for the company, which saw the total number of users in the market more than double to 15 million. In addition, the attraction of new users has continued to accelerate, with more than 1 million US customers joining Klarna every month since October 2020."
"Klarna's accelerating growth indicates strong consumer demand for smarter, more convenient and flexible shopping and purchasing options. As the effects of COVID-19 continue to change consumer shopping behaviour, the Klarna app allows users to shop at any online retailer, receive price reduction notifications and exclusive offers, as well as enjoy interest-free payment options," Manturov concludes.
The Prospect of a London Listing
Although the location of Klarna's listing is yet to be confirmed, a spokesperson has confirmed that London has come under special considerations within the company. 
"In deciding where to list, we are considering a range of factors including the investment culture and appetite for taking a long-term view, the potential for a fair valuation, and the strength of support for the fintech sector which of course is very strong in the UK," the spokesperson told Altfi. 
The prospective listing of Klarna on the London Stock Exchange signifies a larger trend of more tech-oriented companies opting for UK listings. Although the LSE was the location of an underwhelming Deliveroo IPO, the city also played host to the wildly successful DarkTrace debut - a stock that's experienced some 139% growth in its first six months of trading. 
Klarna's cautious approach to launching its IPO may pay dividends in arriving among more optimistic market conditions. If the confidence of some backers is to be believed, then a future Klarna offering may ultimately deliver a market valuation of more than $100bn. 
About the author: Dmytro is a tech and finance writer based in London. His work has been published in Nasdaq, Kiplinger, Financial Express, and The Diplomat.