Irish fintech Sentenial bought by EML Payments for US$83.1m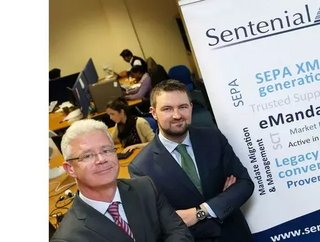 The Australian payment solutions provider will facilitate the processing of $90bn annually following its acquisition of Sentenial...
EML Payments, the Brisba ne-based prepaid solutions provider, will boost its operations and will be processing an estimated $90bn annually following it's acquisition of the European fintech Sentenial.
EML Payments has acquired 100% of the Irish fintech, Sentenial Limited, and all its subsidiaries, including the open banking arm, Nuapay for the $83.1m deal.
The news has already had a positive impact on EML's valuations fro investors, as the company's shares rose by 9% to AUS$5.60 following the announcement.
The news follows on from EML's acquisition of another leading Irish fintech - Prepaid Financial Services Limited 12 months ago, which was bought for $202.15m in March 2020.
EML expansion plans
According to reports, Senteni al was targeted by EML because of its wide customer base that encompasses the software, banking and corporate industries. These include four of the UK's leading banks along with some of Europe's most prominent merchant acquirers. 
Sentenial and Nuapay have enjoyed much success in the swiftly-expanding European Open Banking sector. The company processes €45bn worth of payments annually and is regulated in both the UK and France. Sentenial is also currently connected to 1,750 banks across Europe.
The combination of EML's platform with Nuapay, is expected to strengthen customer relationships, facilitate moves into other industries and marketplaces, and create more revenue streams for the company.  
Sources have confirmed that EML also plans t o leverage Sentenial into the Australian and North American markets.
EML growth strategy
Tom Creagan, EML's man aging director, has referred to the recent acquisition as an evolutionary step for the company, which has transformed the company's services from a gift card business to a fully-fledged and diverse pre-paid solutions enterprise. 
He explained, "The acquisition of Sentenial will be the next evolution for EML, as we transition into a broader payments business by adding instant account-to-account (Open Banking) payments into our suite of solutions for current and prospective customers."
Cregan continued, "EML supports thousands of prepaid programmes globally, and our platform is how our customers interact with us. Sentenial operates an enterprise-grade payments platform processing over 45 billion euros per annum, and it's, therefore, a similar business to EML but servicing a different customer set with different payment types.
"The net result of bringing the companies together allows EML to increase our total addressable market by expanding our product suite, and we see a number of opportunities to cross-sell account to account payments into existing EML customers, and vice versa."
Sentenial's future
Sentenial's founder and CEO Sean Fitzgerald will be integrated into the group, as well as the rest of his team, so that Sentenial can continue to operate and grow. 
"Sentenial is a European business today, and we will be working to extend their platform to our other regions in the coming 12-18 months," said Cregan.
"Sean and the team have attracted an extraordinary calibre of international clients who trust its innovative products range, and the entire EML family looks forward to welcoming the Sentenial team, which is currently comprised of 60 full-time employees.
"Geographically, with its principal office in Ireland and offices located in London, Paris, Brussels and Krakow, Sentenial fits well with EML."
Speaking about Sentenial's acquisition, Fitzgerald said, "The revolution in payments caused by open banking and real-time payments is rapidly building momentum globally, and we are hugely excited by this opportunity to move to a global scale as part of EML."
He added, "Joining EML and becoming listed on the Australian Stock Exchange as a result of this transaction is an exciting step for our organisation, which will help us rapidly scale and deliver a broader and more complete set of solutions to our clients and partners."