HSBC partners with The Sandbox to buy land in the metaverse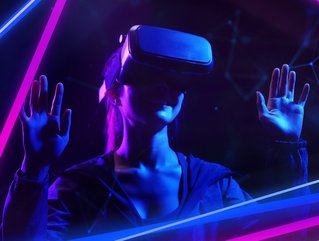 HSBC, one of the world's largest banks and financial services organisations, has bought a plot of virtual real estate in The Sandbox's metaverse
British banking organisation, HSBC, has become the latest financial institution to venture into the metaverse, acquiring virtual real estate in The Sandbox.
The partnership between The Sandbox and HSBC will see the global financial services provider acquire a plot of LAND, virtual real estate in The Sandbox metaverse, which will be developed to engage and connect with sports, esports and gaming enthusiasts.
Suresh Balaji, Chief Marketing Officer, Asia-Pacific, HSBC, said: "The metaverse is how people will experience Web3, the next generation of the Internet — using immersive technologies like augmented reality, virtual reality and extended reality. At HSBC, we see great potential to create new experiences through emerging platforms, opening up a world of opportunity for our current and future customers and for the communities we serve.
"Through our partnership with The Sandbox we are making our foray into the metaverse, allowing us to create innovative brand experiences for new and existing customers. We're excited to be working with our sports partners, brand ambassadors, and Animoca Brands to co-create experiences that are educational, inclusive and accessible."
Entering into the metaverse for new experiences
Founded in 2011, The Sandbox is a subsidiary of Animoca Brands, the Hong Kong gaming company. The firm raised US$93mn in a round led by SoftBank Vision Fund 2 in November last year.
In The Sandbox, players are able to use the play-to-earn model to monetise time spent in the metaverse. Play-to-earn creates a circular economy with supply and demand where the resources collected by one category of the players are sold and purchased by another category of player or creator, rewarding participants for their time.
Connecting users through entertainment
HSBC joins over 200 existing partnerships including Gucci, Warner Music Group, Ubisoft, The Walking Dead, Snoop Dogg, Adidas and Deadmau5, all following The Sandbox's vision of empowering players to create their own experiences using both original and well-known characters and worlds.
Sebastien Borget, COO and Co-founder of The Sandbox, said: "We're pleased to see large, trusted institutions such as HSBC join The Sandbox open metaverse and embrace the culture of Web3, connecting with users through entertainment, gaming and user-generated content. We believe this is the beginning of a broader adoption of Web3 and the metaverse by institutions driving brand experiences and engagement within this new ecosystem."