How to find the best freelancer payments platform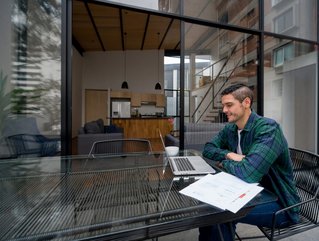 We take a look at the latest payment platforms catering to the growing freelancer market as the gig economy expands
Since 2000, the freelance worker segment in the EU labour market has experienced a 45% increase. With this constantly growing number, their income is expanding too, and this amount of money needs to be kept and protected. So it doesn't matter if you are a seasoned freelancer who's looking for more diverse ways of receiving funds or a newbie who wants to find the best payment platform – this article will help you both.
How to choose a financial platform
As a self-standing professional working online, you'll need to get an e-wallet or a bank account for these primary purposes: to accept transfers from clients, keep the funds, and withdraw them in cash. For some, it's also important to be able to pay the taxes through it. Seems to be pretty easy since every payment system offers this basic functionality. But let's look under the hood and see what's behind.
Security
According to Accenture's Global Consumer Banking study, 76% of users value assistance in dealing with cyber security threats when choosing a provider. It's essential to have a financial platform ready to face such challenges. The platform's internal fraud prevention tools play an important part since they prevent financial institutions from AML risks and breaches.
When looking for a financial provider, make sure it offers clients such tools as two-factor authentication, instant notifications (so you are aware of everything that's going on inside your account), set transfer limits, and card security features.
Payment methods and cards
In case you provide professional services not just to companies but also to individuals, make sure that you can get paid not only with a bank transfer but also with a card that will be accepted, as well as local payment methods. In most cases, there are not many problems with that since most of the systems accept Visa and MasterCard are functioning on them, but if you're working with North America, make sure to have American Express and Discover accepted.
Payment processing time
Depending upon service plans and the geography of a transfer, it takes a platform different time to process the payment. Usually, the standard transfer time takes between 1 and 7 workdays. This feature is particularly important if you're working with cross-border payments and different currencies. Also, some platforms offer faster payment processing time as a premium service.
Top-up & withdrawal
An opportunity to withdraw the funds in cash or use them directly from the card or an account is one more thing that freelancers consider to be an important part of a finance product. This works both for regular spending and business payments. Also, in case you have several cards and manage a team or use some paid services for work, it's worth having a top-up functionality to make sure you can pay them from your account.
24/7 customer support
Customer support is crucial when it goes to money, so check if your payment platform has it instantly available in your language. Check if they have a hotline, email, chatbot in the app or on a website, or contact form to promptly solve your problems.
Cost of commissions
Most payment services have different systems of fees. These can be fees per transaction (usually fixed price + a percent of the amount transferred) or premium fees for a faster transfer. Besides, some platforms charge for opening an account or monthly/annual fees for usage. And watch for the hidden fees that cannot be announced directly.
These were the main things to pay attention to and now let's take a look at some of the platforms you're likely to choose from.
Popular payment services
PayPal
PayPal is one of the most popular and oldest e-wallets for freelancers. It allows for connecting several different cards and accounts to receive transfers, make payments, withdraw money and pay for services. Today PayPal is available in 202 countries and allows for payments in 26 currencies. PayPal accepts bank transfers, MasterCard payments, and checks. It's available as a website and an app. The average time for transfer is 3-5 days with 4.4% + fixed price based on a country commission for non-US transfers and $0.30 + 2.9% of the amount received for US transactions.
Genome
Genome is an electronic money institution that is licensed and supervised by the Bank of Lithuania. From 2018, the platform allows you to send and receive SEPA transfers in Eurozone, exchange currency with a 1% fee, pay for services, and open up to 15 accounts in USD, EUR, and GBP. Wallets have additional protection against fraud with two-factor authorization and the fraud prevention platform Covery. Genome offers Visa virtual and physical debit cards that can be opened through the app or on a website with GooglePay contactless feature. Genome has one of the most transparent pricing without hidden fees that take 1-3 work days with €1 commission for the EU.
Payoneer
Payoneer is a global payment network that works in partnership with many freelance platforms. They allow for getting international transfers, receive payments directly from platforms such as Upwork, Airbnb, Fiverr, 99Designs, iStock, pay VAT in the EU and the UK, as well as pay for purchases. They accept MasterCard cards, checks, and bank transfers. Average time transfer takes 3-5 business days with $2.99 commission for a local bank transfer and $15 for a USD SWIFT transfer. For USD and EUR SWIFT transfers, the commission is $4 or 1%.
Revolut
Revolut is a neobank registered in the UK in 2015, providing services for currency exchange, debit and virtual card creation, commission-free stock trading, cryptocurrency, purchases, and money transfers in the UK and EU. They offer multiple accounts in 29 currencies. Also, via Revolut, you can pay the taxes directly based on tax residence. Revolut offers MasterCard or Visa cards that are available for contactless payments via ApplePay and GooglePay. The account is free, as well as the same currency transfers, but on the weekends, the commission is 0.5%. For additional features, users can get a monthly subscription for $6.99-12.99 monthly.
Wise
Wise was launched in 2011 to simplify international transfers. The company offers transfers to 200 countries via SWIFT in 53 currencies. Users can create multi-currency IBAN accounts registered in the UK, receive a US route number, exchange currency and pay for services. The platform accepts transfers via Visa, MasterCard, and some Maestro cards. The average transfer time is 1-4 days, depending on the country and the amount of money. A transaction fee also depends on this factor, usually, it's 0.4% + £0.80 flat transaction fee.
Stripe
Stripe is a platform that offers payment processing services for online businesses, eCommerce, and creators. Besides money transfers, they have a fraud-prevention solution within the platform that allows for sending invoices, issuing virtual and physical cards, and managing spending. Currently, the platform works in over 20 countries with over 135 currencies. Stripe accepts payments via credit and debit cards and bank transfers. Transfers are processed in 5-10 days with 2.9% + $0.30 commission per transaction.
MoneyGram
MoneyGram is a payment platform available in over 200 countries in 45 currencies and is one of the largest financial institutions operating in the United States and Puerto Rico. MoneyGram's main services are deposit accounts and international money transfers, but it also allows for paying the bills directly and making purchases. The payment methods besides cards and bank transfers include cash pickup, home delivery, and online wallets. They offer postponed payments and a unique transfer tracking feature in MoneyGram Sendbot for Facebook Messenger. Transfers are performed within 24 hours with a $11 commission per online transaction. For steady customers, they have a loyalty program MoneyGram Plus Rewards, with discounts for the transfers.
Final word: is it worth using more than one payment provider?
As a famous proverb says, don't put all your eggs into one basket. Sometimes even the best platforms experience technical problems, and it might happen that this or that time, you'll get a cool project from a location that you often work with. And no matter how great your platform is, it's not possible that it will cover every single currency and geography at once. For this case, you shall have a separate account in stock. Here's the main tip: get the main platform that is the best for your target region and make sure that the second one has a completely different number of countries and currencies that your first account doesn't cover.