GoCardless appoints former Mastercard Exec as President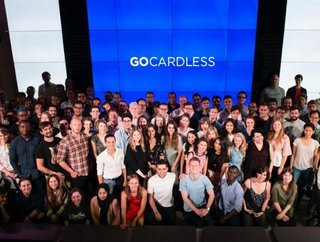 GoCardless appoints Paul Stoddart as President following his previous role as President of Mastercard's New Payments Platform
The direct bank payments fintech unicorn, GoCardless, has announced the appointment of Paul Stoddart - the former President of Mastercard's New Payment Platform, as the fintech's new President.
The role, which is recently formed, comes as GoCardless continues to drive forward its growth in the wake of its latest funding round of US$312mn earlier this year.
Digital payments innovation for GoCardless
Last month, the fintech released Verified Mandates to help merchants reduce fraud, protect revenue and provide a better customer experience. As a leader in account-to-account payments, GoCardless, the feature, which is located within its global bank pay platform, combines the Account Information Services (AIS) capabilities of open banking with a direct debit to stop fraud before it happens.
The move was the latest milestone in the company's roadmap to expand its market presence in open banking. In 2021, GoCardless also launched its first open banking feature, Instant Bank Pay, in the UK and made a series of strategic hires with deep expertise in the space.
Stoddart is an industry heavyweight when it comes to the digital payments space, having previously held senior positions at Vocalink and Worldpay. His appointment comes as GoCardless seeks to broaden its offerings of direct bank payment solutions to become the world's bank payment network.
Stoddard will manage expansion for GoCardless

In his new role at GoCardless, Stoddart will be responsible for the expansion plan management of the global Go-To-Market organisation. This will include Strategy, Sales, Product, Marketing and Customer teams. GoCardless is also accelerating growth and aims to become the world's leading bank payment network.

Speaking about the new appointment, Hiroki Takeuchi, co-founder and CEO at GoCardless, said, "This year marks an inflection point at GoCardless as we expand beyond recurring payments to serve a broader range of customer segments and payment use cases. Having the right people to lead us on this journey is critical as we scale our business, develop new products and services with open banking and explore new markets.
"Paul has a unique depth of experience across both card and non-card payments and is well-positioned to help us seize the opportunities that will make GoCardless a force to be reckoned with in the payments space."
Stoddart described the opportunity as 'exciting', saying, "Hiroki and the team have already built a successful business by solving real customer problems. They have the foundations of a global bank pay network that will go from strength to strength as more businesses and people embrace account-to-account payments from bank debit to open banking-enabled payments."
He added, "We will continue to push the boundaries of what's possible in payments. In this new role at GoCardless I'll have the opportunity to be part of the team building the new generation of payment solutions to do just that, with customer needs at the forefront."