The Future of Payments: Market Opportunities and Challenges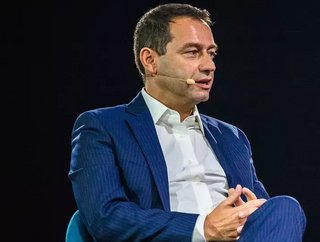 Covid-19 had a significant influence on the payments industry and its future direction, according to Western Union's SVP for Europe, CIS, and Africa
The eminent economist John Kenneth Galbraith had once said that "the only function of economic forecasting is to make astrology look respectable." If this quote is slightly harsh on economists, I still feel that the last couple (pandemic), years, have made the business of forecasting in general extremely risky, to put it mildly.
Risk, though, shouldn't mean a lack of planning – or a lack of strategy. And even though we are now operating in an almost totally new environment, the past, present, and future of the payments sector are probably clearer than we think.
The impact of the Covid-19 pandemic
Let us start with the obvious: the global pandemic isn't over – and in the space of almost two years, it has condensed and turbo-charged developments that otherwise would probably take some years to materialise.
In the case of the payments sector, the obvious legacy of the pandemic had been the rapid acceleration of the drive to digital solutions. The speed of change has been extraordinary and shapes customer experience in new and frequently uncharted ways. 
Digitisation, however, is a very broad term. In essence, all the available data we have pointed to the fact that customers want above all else flexibility: they are becoming increasingly "agnostic" in the use of payment platforms and channels, as they use different means of payment for different purposes.
Customers also want trust since the changing market and social environment arising from Covid-19 has seen a rise in cyber security fraud threats – and this is a challenge that Western Union is carefully analysing and responding to more frequently.
A completely new industry environment
One thing is clear then: We are then navigating a totally new environment, where customers constantly evaluate transparency, speed, and flexibility to make their money transfer decisions like never before. 
In this new environment, the digital revolution that is changing our sector rapidly will continue to do so.
However, in my opinion, this poses two key challenges for our sector – and at the same two major opportunities: 
How do we ensure, as a sector, that we fulfil the promise of a connected world amongst emerging digital and other divisions? How do we continue to connect people, businesses, NGOs seamlessly to one another and the global economy? How do we fulfil our promise as the bedrock of globalisation?

Secondly, how do we continue to meet the demand to transfer money and payments in real-time, on a global scale, while upholding fraud, privacy, and compliance? There is a critical theme for our sector next year and beyond.
I am proud of our industry pre and during the pandemic. It has always been at the forefront of technological and social changes.
The market challenges and opportunities for payments
During the pandemic, we, as an industry, innovated with inclusion – and this was something that became a top priority for Western Union.
As customers continue to use different means of payment for various purposes, new technologies and market entrants will challenge existing players by reducing costs and moving to even faster payments.
The challenges and opportunities are to ensure that consumer protection and transparency encourage innovation, which will allow the industry to provide the payments solutions consumers are looking for in the long term. 
I began my analysis by raising doubts about forecasting. However, since this is the end of the year, a little bit of looking ahead to new developments is in order. 
So, where the next wave of innovation will come?
I believe there is an emerging and accelerating shift to the mobile ecosystem, as customers look for the ease and convenience of online combined with the simplicity and security of the app. It is in that mobile ecosystem that, probably, the next big wave of innovation will occur.
For example, sending money to a mobile phone number to direct funds out holds considerable promise for the future as a truly innovative payment solution. This opportunity is definitely, a development worth watching out for, especially as now more than two-thirds of the world has a mobile phone - with smartphones accounting for almost 4 in 5 of all mobile devices.
The past is often a guide for the future; in the case of our sector, and of Western Union that celebrated its 170th anniversary in 2021, it gives you resilience and perspective.
The role we perform for people and businesses around the world is vital. Based on that resilience, perspective, and passion for innovation, I am hopeful for the prospects of our sectors next year and in the years to come. 
***
About the author: Massimiliano Alvisini is the Senior Vice President and General Manager at Western Union (Europe, CIS and Africa).