The future is brightest for women who crypto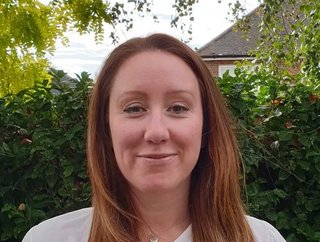 Growing a fintech business is not immune to gender imbalance...
Growing a fintech business is not immune to gender imbalance.
When I read recently that Bitcoin transactions account for just under 9% by women, I decided to do some further research and soon came to the conclusion that something needed to be done about this huge disparity. 
Two months ago, Dacxi decided to undertake some research to uncover why women were not as forthcoming into the crypto-space as they might be and from what I found, chiefly around lack of confidence, understanding and of course 'the unknown', it gave me a reason to ensure that, in the future, women would be armed with the necessary education and tools to be confident about cryptocurrency, and hence the 'Women Who Crypto' movement was born.  
Despite lockdown, our immediate uptake across the UK has surpassed our initial expectations. We've provided online events which have been hugely supported by women interested or working in retail crypto and we believe that as a new 'movement' Women Who Crypto has become the largest community group of its type in the UK and possibly the world!  
Indeed, a recent poll of female investors, by Dacxi, showed that 41% of the women surveyed were looking to purchase crypto assets of more than £1,000 in the next 12 months, but that lack of knowledge was the prime limiting factor.  
For the women that were intending to purchase, 97% of them were motivated by long term financial planning. We seek to address access to the relevant information to empower our community to make decisions about their future financial security.  
Crypto, of course, has been the best performing asset class over the last year. Whilst this is impressive and people saw the benefits of crypto investment, there was a distinct lack of entry-level education and whilst we wanted to ensure that everyone who was investing, did so in a pragmatic way.
Fundamentally, we felt that more could be done in getting people and women in particular, more access to entry-level education around crypto and have done this by launching a certified crypto-coach programme, which we believe to be world's first.
Certainly, 2020 has given rise to a broad feeling that traditional financial infrastructure is not fit for purpose and a small number of proven cryptocurrencies stand in the wings ready to take a starring role. Indeed, a recent ING International Survey stated that: "25% of Europeans, 21% of Americans and 15% of Australians" intend to own crypto assets in the future.  
In 2017, we saw the first crypto asset boom, resulting in some of the highest percentage returns seen in the history of financial markets. Much of the industry analysis focuses on the forthcoming growth expected in the short term, as more institutional investors come to the table, as some of the world's largest exchanges and brokerages launch their own exchanges, including The New York Stock Exchange Singapore SE, Fidelity and many others.  
The Women Who Crypto group is looking to profit from these gains in what we expect to be another period of hyper-growth before the market matures and levels out. 
This article was contributed by Katharine Wooller, MD, Dacxi UK & Eire
-
Katharine Wooller is managing director of Dacxi UK & Eire, a retail crypto exchange. She leads the Women Who Crypto initiative.