Form3 receives $33mn investment for cloud-native payments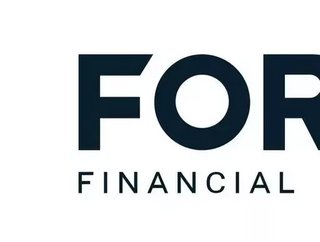 Cloud-native payment solutions fintech Form3 has received US$33mn in a strategic equity investment round, featuring Lloyds Banking Group...
Cloud-native payment solutions fintech in a strategic equity investment round, featuring .
Capable of delivering instant payments to customers in the UK and Europe through its integrated PaaS (payments as a service) platform, Form3 seeks to eliminate the need for expensive and cumbersome infrastructure, drive product innovation and enhance security.
Other investors joining Lloyds include and venture capital firm . Form3 will use the funds to further expand its business, which has reportedly already grown by 160% since its Series B round in November 2018.
Keeping the payments sector lean and agile
Growing interest in digital payments solutions among big-name UK high-street entities is an ongoing trend, with recently partnering with on its new Pay Card.
The digital transformation which has been accelerated by the COVID-19 pandemic appears to be forcing established companies to reassess their infrastructure. Indeed, as was highlighted in , these are the companies most likely to have outdated legacy systems.
Michael Mueller, CEO at Form3, considers that this trend will continue to develop: "The big trend is that cloud-native solutions are now becoming part of almost every core strategy for managing mission critical infrastructure among Tier1 banks and fintechs and we are here to help them implement that."
This is certainly confirmed in the case of Lloyds, whose Group CIO, John Chambers, stated: ""As part of our ongoing digital transformation we are committed to providing banking services that are simple and easy to use.  
"Our new strategic partnership, alongside the additional investment announced today, will provide us with the opportunity to implement a cloud native, real-time payment platform to meet our customers' evolving needs."
Collaborating on the future
Form3 and Lloyd's partnership appears to be deepening; their collaboration and the latter's commitment to simplifying, strengthening and streamlining its payments architecture hasn't wavered.
"We believe this is an opportunity to support Lloyds' transformation using our rapidly evolving technology," added Mueller. "The partnership is breaking new ground in collaboration by enabling Lloyds to utilise best-in-class software built to harness the unique properties of the cloud."
Image courtesy of Form3