FlyCoin is making cryptocurrency the new air miles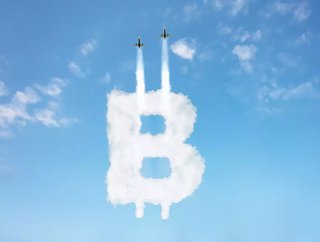 New fintech startup FlyCoin will offer cryptocurrency as an alternative to air miles
FlyCoin, a cryptocurrency exchange and vendor merchant, has announced that it will be rewarding frequent flyers with crypto tokens rather than air miles 
The new offering, which would see rewards be transferable to other cryptocurrencies, and be used for other purposes, would enable airline customers to gain greater value from their rewards programmes, while ordinarily only allow them to swap air miles for specific airline-related transactions. 
Currently, two airlines have signed up to the FlyCoin rewards programme - namely Ravn Alaska and Norther Pacific Airways, and plans are already in place to expand to Alaska and Asia.
Bitcoin rewards scheme
Speaking about the latest move, which will enable the tokens to be exchanged for anything, from free flights to Bitcoin, Lenny Moon, FlyCoin's newly-appointed chief executive officer, said, "When you look at what it is right now, it's essentially like money, but not really because it's tied to making sure that you stay within the system of the airline." 
Moon when on to reveal that Once tokenised, investors would be able to earn cryptocurrency in the same way that frequent flyers accrue airline miles: buying airline tickets and traveling the globe.
The FlyCoins don't have an expiration date and they also won't be subject to the same devaluations that have affected other, popular frequent flyer programmes.  Instead, the reward scheme enables passengers to accrue a valuable, transferable, risk-free asset in cryptocurrency, as they travel. 
As Bitcoin is predicted to hit the $100,000 mark by 2022, the FlyCoin offering could provide customers with a tangible and tempting investment opportunity.
Best three cryptos to invest in today
Bitcoin
Launched in 2009 by the mysterious Satoshi Nakamoto, Bitcoin runs on a blockchain, or a ledger logging transactions distributed across a network of thousands of computers. Bitcoin's value has shot up. In 2016, a Bitcoin could be bought for $500. Today each coin is worth $45,000. 
Ethereum 
Ethereum is favoured by of programme developers because of its potential applications, including smart contracts that automatically execute when conditions are met, along with non-fungible tokens (NFTs). The cryptocurrency has also experienced an impressive value growth of 27,000% - with each Ethereum formerly worth $11 - and now worth more than $3,000 
Ethereum has also experienced tremendous growth. In just five years, its price went from about $11 to over $3,000, increasingly roughly more than 27,000%.
Binance Coin
A cryptocurrency that can be used to trade and pay fees on Binance, one of the largest crypto exchanges in the world, Binace was launched in 2017 and can now be used for payment processing, travel bookings, crypto exchange and trading. It had a value of just $0.10 when it was launched, and each token is now worth $419.