Five facts about GrabPay: a look inside our top payment platform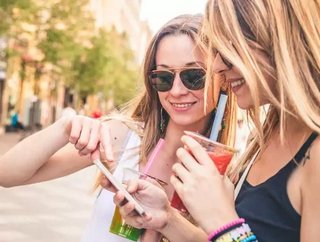 This month, FinTech Magazine took a look at our 10 favourite mobile wallet platforms, and GrabPay made the top spot. Born out of popular Singaporean...
This month, FinTech Magazine took a look at our 10 favourite mobile wallet platforms, and GrabPay made the top spot.
Born out of popular Singaporean ride-hailing company Grab, GrabPay uses the same seamless in-app technology users enjoy on the Asian answer to Uber to enable payments not only for rides, but in shops and for GrabFood deliveries. Users have the option to save card details on the app, but they can also choose to top up funds so they have a prepaid account. In addition, GrabRewards can be earned at GrabPay merchants, enabling users to make significant savings.
Here are five things you might not have known about the popular payment solution:
Malaysian origins
While Grab, the ride-hailing business GrabPay was born out of, is branded as a Singaporean success story, the company itself was actually founded in Malaysia as GrabTaxi. Founder Anthony Tan launched the service in the country in 2012 but moved its headquarters to neighbouring Singapore in 2014. However, it wasn't until 2018 that the company introduced its wallet solution, GrabPay, to its home country.
A sharing economy
As well as topping up the app with prepaid funds so there is no need to attach a credit card, GrabPay also allows users to share money with others. GrabPay Credits allows funds to be sent and received instantly among friends and family who use the app.
SEE ALSO:
A fintech player
In the vein of Alibaba's Ant Financial, Grab has formed its own finance arm thanks to its success in the fintech space. Grab Financial Group offers a variety of lending and insurance services in Southeast Asia and has recently launched Grow with Grab, a series of services for SMEs to help them generate more earning, expand and gain peace of mind.
Rewarding loyalty
In a competitive payment app market, GrabPay looks to reward its users with regularly updates promotions and offers, making sure new initiatives are continually added to keep people interested. The platform enjoys mutually beneficial deals with many merchants including retailers and food and beverage businesses and therefore can offer money off everything from bubble tea to airport lounge passes. The more you use the app, the more 'tiers' you can travel up and the more lucrative the rewards.
Credit offering
As part of Grab Financial Group's offering, GrabPay offers credit to users. As of March 2019, Pay Later has been introduced which consists of two credit serviced: a post-paid service which allows users to pay for Grab services at the end of a month with no extra charge, and an instalment payment product. So far, the former service is only available in Singapore but it is expected both services will be developed and expanded on.
Check out the other platforms that made our Top 10.