Fintech Timeline: Tink's acquisition by payments leader Visa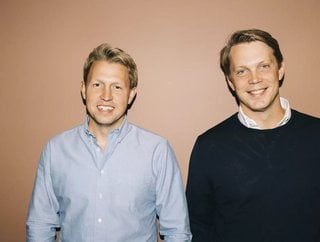 FinTech Magazine tracks the history of Tink from its establishment to its acquisition by global payments leader Visa for the reported sum of US$2.15bn
2012
Tink was founded in Stockholm, Sweden. The company's integrated, API-based approach was soon met with widespread acclaim for its ability to enhance the customer experience, streamline payments and increase financial transparency.
Through its technology, users can access aggregated financial data, utilise smart finance tools (risk insights, account verification, etc.), and create personal finance management solutions. Tink had become an early leader in a trend still gaining momentum today: Open Banking.
2014 to 2017
The fintech's Series A, B, and C rounds netted $4mn, $10.2mn, and $14mn respectively. In a short span of time, Tink had already elevated itself to being one of Europe's leading Open Banking platforms.
400 employees

Serves 18 markets

Covers over 3,400 banks

Customer reach of more than 250 million
2018 to 2019
Tink democratised API by launching a platform specifically for developers. This empowered third-parties to create next-gen products for customers.
2019 then presented a period of quick development for the company: its Series D generated $56mn and it announced partnerships with NatWest, SDC, and PayPal, among others. 
Furthermore, Tink consolidated its leading position in Europe with expansions in Italy, Portugal, and Spain, as well as appointing former Stripe employee Rafael Plantier as its Country Manager of UK & Eire.
2020
Despite the COVID-19 pandemic, Tink managed to maintain the momentum of the previous year and secured an additional $213mn from two venture capital rounds in January and December. 
Although partnerships with BNP Paribas, Enel X, and another with PayPal are announced, a noticeably absent potential collaborator, Visa, has yet to make a move. That is until…
2021
In May, Tink joined forces with American Express as the latter entered the European Open Banking market. This news was exciting in and of itself, but it paled in comparison to the surprise development on 24 June that Visa had signed an acquisition agreement for the sum of $2.15bn.
"Visa is committed to doing all we can to foster innovation and empower consumers in support of Europe's open banking goals," said Al Kelly, CEO and Chairman of Visa. "By bringing together Visa's network of networks and Tink's open banking capabilities we will deliver increased value to European consumers and businesses with tools to make their financial lives more simple, reliable and secure."
"For the past ten years we have worked relentlessly to build Tink into a leading open banking platform in Europe, and we are incredibly proud of what the whole team at Tink has created together," added Daniel Kjellén, CEO and Co-Founder of Tink.
"Joining Visa, we will be able to move faster and reach further than ever before. Visa is the perfect partner for the next stage of Tink's journey, and we are incredibly excited about what this will bring to our employees, customers and for the future of financial services.
Pictured (left to right): Daniel Kjellén (CEO) and Fredrik Hedberg (CTO)