FinTech profile: Braintree - the global payments partner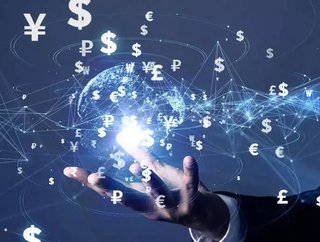 Braintree is an innovative payments platform that uses technology and scalable solutions to reach more buyers and drive higher conversion Braintree off...
Braintree is an innovative payments platform that uses technology and scalable solutions to reach more buyers and drive higher conversion
Braintree offers its users innovation, experience and scale. 
The fintech is the only payments platform that delivers PayPal, Venmo, digital wallets such as Google Pay and Apple Pay, and credit and debit cards on one seamless integration. 
Braintree is a PayPal service, meaning that its pioneering and innovative attitude to payments is backed by one of the world's largest and most trusted fintech brands. 
The origins of the business date back to 2007, when it was formed in Chicago; it launched its first payments platform in 2010. 
Braintree brought Venmo into its business two years later, with the view to power next-generation payment offerings. 
A year after, in 2013, the company was acquired by PayPal with the goal of providing world-class payments globally. 
Today, the brand is the payments platform of choice for globally recognised brands including Uber, Dropbox and yelp. 
SEE MORE:
Stellar support and innovative concepts
Braintree provides a host of global commerce tools that allow entrepreneurs to build businesses, accept payments and enable commerce for their own users. 
These are, says the business, "the simplest way to get paid for your great ideas - across any device, and through almost any payment method". 
The business is based in seven locations globally - Chicago, New York, San Francisco, Austin, London, Sydney and Singapore. 
Through this network of support, merchants in close to 50 countries or regions around the world can accept, split or enable payments in more than 130 currencies. 
In so doing, these users gain a significant advantage. For example, the company's platform drivers higher conversion by making it easy for buyers to pay with solutions via web and mobile. 
By using Braintree, merchants can offer a seamless payments experience, host all popular payment methods and increase brand affinity and loyalty. 
And, because Braintree ensures a seamless payments function, business operations are streamlined significantly. 
For example, use of its payments platform reduces integration costs, automates processes thus freeing resources, and allows the meeting of industry standards for PCI compliance. 
Braintree can also accelerate global scaling opportunities for users. Through the use of its technology and insight, for example, merchants can find new revenue streams and market segments. 
This includes access to more than 250 million active PayPal accounts in over 200 markets. 
Braintree products
Services are delivered through several products. There are: 
Braintree Direct: allows accepting and processing of online payments on Android, iOS and the internet and helps increase conversion with a seamless checkout experience
Braintree Extend: a flexible set of data sharing tools that allows users to securely connect with partners or service providers to manage and grow business operations
Braintree Auth: a solution that allows merchant service providers to connect with Braintree merchants to take actions on their behalf.
Braintree Marketplace: a scalable payments solution for marketplace businesses that features customisable APIs suited to each marketplace business. 
Find out more about Braintree here.
For more information on all topics for FinTech, please take a look at the latest edition of FinTech magazine.
Follow us on LinkedIn and Twitter.