Fintech AUS BNPL trailblazer & billionaire, Nick Molnar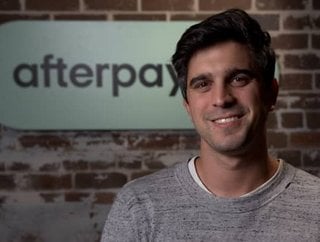 Nick Molnar is Austrailia's youngest billionaire, and the brains behind Afterpay - the country's most successful BNPL
Name: Nick Molnar
Job Title: Co-CEO
Company: Afterpay
A bold email to a global CEO and sheer determination has seen Afterpay CEO Nick Molner become Australia's youngest billionaire. Born in 1990 in Sydney, Australia, Nick Molnar hit billionaire status aged just 30 when his BNPL company, Afterpay, hit the big time when it sold to Square for US$29bn.
Afterpay was founded in 2014 by Molner and his next-door neighbour, investor Anthony Eisen.
But this momentous event was precluded by Molner's natural, entrepreneurial flair for opportunities in business – a trait that was encouraged by his father, Ron Milner.
When he was a young commerce undergraduate at the University of Sydney, Nick Molnar began his journey in business by selling jewellery on eBay during his college years. He discovered he had a talent for shifting merchandise fast and also benefitted from his relatively early entry to the platform, just as it was at its peak in terms of popularity.
In fact, Molnar actually sold the most jewellery of any vendor on eBay in Australia, but despite his success, still hankered after a career in the financial world because he didn't see his vendor success as a 'proper career'.
A long road to success
But despite his keen business instincts, Nick Molnar struggled to break into the tough investments job market. In fact, in the end, it was a combination of his father's belief in his ability – and his friend and soon-to-be business partner Anthony Eisen – who helped him get his first break.
According to reports, co-founder Mr Eisen, an accountant by training, was putting out the bins one night when he met with Ron Molner at the end of the driveway. Ron Molner suggested Eisen give career advice to his son because he was concerned about the long hours Nick was putting in very late at night as he sold his jewellery on eBay.
Eisen said he'd help – and so, good as his word, Nick Molnar got an interview with investment banker Mark Carnegie from M. H. Carnegie & Co.
But rather than offer him a job, Carnegie heard Molner's predicament and unexpectedly encouraged him to see how far he could take his jewellery business.
The move prompted him to seek out an online jeweller offshore, and in an unorthodox move, he found out the email of the CEO of one of the biggest jewellers in the US and sent him an email.
Taking a chance
Molnar, who now speaks regularly to young entrepreneurs on the lecture circuit, said the email went something like this: ''Hi Shmuel, Apologies for the cold email. For some context, my name is Nick Molnar, I am a 21-year-old entrepreneur, and I currently sell the most jewellery on eBay in Australia out of my bedroom. I am coming to Las Vegas next week for the jewellery conference and, if you are there, too, I would love to meet for a coffee. Kind regards, Nick''
The gamble paid off and the CEO agreed to meet with him. However, Molnar had to book a flight to the US first and rearrange his graduation plans, which were due to take place at the same time.
The first big business launch
As a result of that last-minute meeting, Molnar experienced his first big break into large-scale business. He went on to launch the Australian version of the leading American online jeweller, Ice.com, under local brand Iceonline.com.au. The event was the catalyst that gave him the confidence and means to later launch Afterpay.
Just seven years later in August 2021, Afterpay sold to Block (formerly known as Square) for a record US$29bn. The deal was completed on January 31st this year.
A family man
Molnar is also a keen sports fan. He was a semi-professional rugby player in Australia and is now an avid skier. He married his long-term girlfriend Gabrielle in 2016 and the couple have two children, the first of whom, a daughter, was born in 2018. The family currently lives in San Francisco.