Finding the best product market fit in a post-COVID-19 world
By James Butland, VP Banking, Airwallex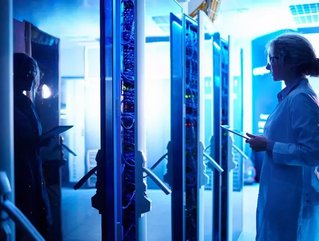 COVID-19 has had an unprecedented impact on businesses of all sizes...
COVID-19 has had an unprecedented impact on businesses of all sizes.
Whether the challenge of making cuts, turning to the government for help, reinventing the business entirely during lockdown, every business has been impacted. With what we hope is the worst of the pandemic easing and some normality starting to return we must be innovative and keep in mind satisfying changing market demand.
Businesses are going to be fighting to stand out, so user retention and customer satisfaction are vital. Businesses need to recognise how they and their customers have changed and in turn, how this will affect how they communicate and serve them. 
Finding your market fit refers to how much your product satisfies strong market demand. Though once achieved it's not stagnant - it's an evolving cycle needing regular attention, else you risk lagging behind the next best thing. Recent disruptions have taught us that it's important to be ready for changes - and that includes businesses returning to the market, confident they're doing so with the best product market fit.
1. Identify the problem you're trying to solve
To build a successful business you need to start by identifying how your product will help your customers. Establish how your product clearly recognises the obstacle they face and is easily identifiable as the solution.
To start a business aimed at saving SMEs money on their international payments tapping into larger economies is integral to growing and reaching desired customers. Airwallex has therefore focussed its international expansion on the world's largest markets, the US, Europe and Asia-Pacific. 
Businesses who need to make cross-border payments are likely to look for the most convenient, low-cost service, but as they grow they want easy ways to connect accounting software and fast APIs too. We would never have known this four years ago so it's important to keep in mind the overarching problem and how can you continue to help as everything changes and matures. For example, with Sage UK's recent research showing how more than a third of UK SMEs want to expand their presence internationally over the next three months, at Airwallex we need to ensure we're serving these business owners as best we can.
2. Make sure you truly understand your market
Working at a startup often means making quick decisions and putting trust in team members to work with autonomy. Mistakes may be inevitable - it's how you overcome them that's important. 
Airwallex's co-founders had experience running a business in Melbourne, Australia. The lessons they faced as small business owners were reflected in Airwallex's creation. However, one pain point for a small business does not mean it will be commonplace for everyone. It's important to look outward at customer data.
As with any new product, user research is absolutely vital to success. Don't cut corners as it will reflect on the overall product if research has not been comprehensive enough and products aren't fitted to the market need. Tapping into a market as large as solving payments for global SMEs is no small task. Speak to existing customers as well as the prospects you want - hearing stories from various users is invaluable. In the case of Airwallex, this helped our co-founders completely redesign the product offerings.
It became clear that a business in Australia has different needs to another one in the UK or one based in China. Customer research has continued to inform how we build and evolve our product. At Airwallex every team member interacts with user research and feeds it back into the business. Working across multiple offices and catering to different business needs makes this necessary. Particularly during COVID-19, different businesses around the globe have needed help in different ways. For example, e-commerce businesses are expanding to more markets, whereas independent high street shops are just opening up again, having had to go months operating remotely, if possible. 
3. Sourcing the wrong talent slows the business down
With any technology company, hiring top engineers, developers and product roles is crucial. Without a great team to build the product, users won't end up any better off. This applies to all businesses in some form - the wrong chefs won't prepare the right dishes. The wrong drivers won't know the quickest route.
It's not uncommon for businesses starting out to feel the need to hire quickly. Sourcing staff from personal networks often pays off but comes at a cost when it diverts attention away from your actual job. In the long run acting as the HR department alongside running a business will slow you down.
With firsthand experience building out the team in Airwallex's London office, there was so much going on with acquiring new partners and promoting the product the added pressure of recruiting a team single-handedly was unrealistic. It's key to have a dedicated recruitment resource to help reach the right networks and sift through candidates. It is not feasible to take this on yourself, particularly when your business is going through other factors right now as we find our feet again. As we emerge from the lockdown it's worth reminding ourselves to never compromise on hiring talent. For Airwallex and the fintech sector generally, putting trust in your team and relying on them to build the best code is essential and if this gets affected by the wrong hire, so does the overall product market fit.
As we witness a momentous shift in customer behaviour and demand, and as e-commerce continues to rise, your product needs to adapt. Consumer spending will be down and people may be reluctant to splurge after months of limited payments - and social distancing throws in a whole other challenge for businesses with premises. 
To see growth at whatever stage your business is in at the moment - whether it's moving back to its physical store, welcoming staff back or has moved entirely online - ensure research for what users are after now has been thoroughly carried out and the entire team are wholeheartedly aligned on the mission and problem you're solving. Those businesses that work on rebuilding loyalty and truly understanding user demands will be best placed to future-proof their business for life after COVID-19.
This article was contributed by James Butland, VP Banking, Airwallex