Fighting fraud in fintech: SEON CEO talks crime prevention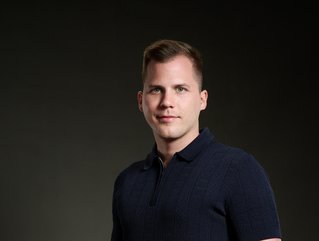 SEON is the go-to fraud prevention solution for Revolut, Mollie, and Afterpay. We caught up with CEO and co-founder Tamas Kadar to find out more
As more and more financial institutions and fintech companies are targetted by online fraudsters, protecting businesses and their customers against such crimes, has become a critical conversation. Tamas Kadar is the CEO and co-founder of SEON. He and his business partner launched the company in 2017, which helps online businesses defend themselves against fraud. SEON has been so successful that it recently raised US$94mn in a Series B funding drive. It is also the go-to fraud prevention solution for Revolut, Mollie, and Afterpay.

We caught up with him to find out more.

Tell us about your role and your journey to the position. What are the critical elements that led you to it?

I've always had an interest in technology, but that interest truly blossomed while I was at university when I first discovered the world of cryptocurrency. It was through this discovery that I met my friend and SEON Co-founder, Bence Jendruszak. Together, we started a crypto exchange, which quickly became popular in our homeland of Budapest, Hungary.

Sadly, not long after starting our platform, it began to be targeted by fraudsters. We looked for a solution to the challenge, but there was nothing on offer. So, we decided to try to fix the issue ourselves and started to work on building an effective online fraud prevention solution. That was the first step on our journey towards starting SEON.

It took a little bit of tinkering, but we ended up with an online fraud-prevention solution that worked really well. We implemented it on our own platform and quickly started to receive interest from other sites, which is how SEON was born. It's been an incredible journey since, and we're now the go-to fraud prevention solution of choice for companies like Revolut, Mollie, and Afterpay.

How challenging is it to create a fintech start-up in the current environment?

It's always difficult to start a business, and the current economic climate obviously intensifies that challenge. However, if you're able to bring a solution to the market, which solves a clear problem, then it will always be well-received by investors. Take SEON for example, we're able to help businesses prevent online fraud and mitigate financial losses. That's always going to be a common issue, even more so during challenging financial periods.

What's the biggest mistake start-ups make that prevents success?

Sometimes you can become too influenced by the opinions of others, which can get in the way of you following your own instincts on things. Similarly, it can be really tempting to try and replicate the success of other business models, especially when they're gaining short-term success. It's always important to remember what differentiates you and your business. Focusing on this uniqueness can really help in the long term.
Another mistake many start-ups make is hiring the right people with the talents the business needs to succeed. For us, it was very important to build a strong team of people who could offer their own ideas to contribute to the business moving forward, and we now have over 270 talented team members spread across the globe.

How will the uptake of 5G affect the fintech markets?

The introduction of 4G massively benefitted fintech markets, and I'd expect to see these elevated through the uptake of 5G. Lowering latency through 5G will help to make fintech applications more accessible and usable, improving user experiences and helping to grow adoption rates. Ultimately, the technology will help more individuals to take advantage of innovative fintech solutions.

When you look at the fintech sector, it's one that relies a lot on data collection, as well as the responsiveness of servers. The introduction of accessible 5G connectivity means that we can now access this data in a matter of milliseconds, to the point where we can even operate remotely. That's a level of speed that could never previously have been imagined. In short, it's going to be a great asset, and something with the potential to truly revolutionise our sector.

What's the single most imperative element to success in building a successful fintech?

It's difficult to name just one element, as there are several ingredients needed to formulate a recipe for success. It's always important to be curious and to listen, which means you never stop learning. Another key ingredient is to build a team with a clear vision of what you as a business are trying to achieve and to develop an internal working culture, which is conducive to scaling at a fast rate.

Are collaborations becoming more important - and what would your advice be to someone seeking a new partnership in the current market?

I'd always recommend prioritising collaboration, as it's often the bedrock of success within the fintech sector. The industry is full of talented people, both inside and outside of your business, so it's important to cooperate with them as you work towards your goals. The success of a fintech can rarely be attributed to one individual, so instead look towards establishing a collective of people with different abilities and perspectives.

Asia seems to be leading the start-up fintech industry globally. Why is that?

For one, it's home to some of the most populous countries in the world, which naturally helps. Additionally, it's a continent with high fintech adoption rates. There's research to suggest that four in five people in China use a fintech product, which is higher than a lot of European countries. I think the combination of these two factors makes it a real fintech hotspot and is one of the reasons why we established our Jakarta office earlier this year.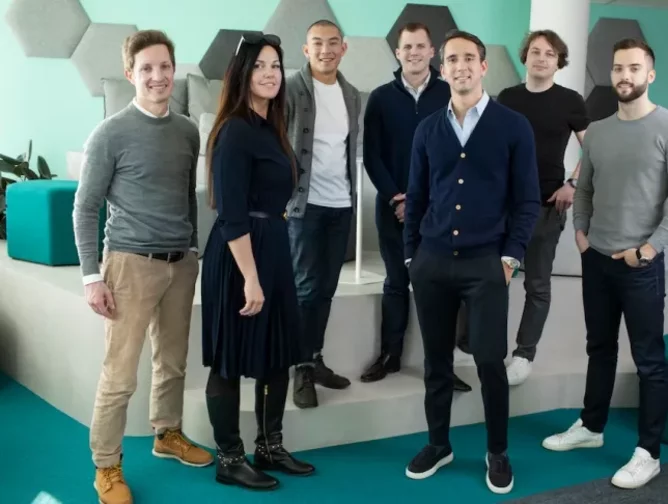 If you could give your younger self some savvy business advice gained from your current experience level, what would it be and why?
I would probably recommend starting SEON sooner, even though I was only 22 when that happened. When I was younger, I used to think that my university accomplishments would define me, but now that I'm older I realise that all businesses really care about is what I've achieved with my start-up and how I've grown as a person. If I'd known this earlier, I'd have probably started SEON at a younger age, but ultimately everything happens for a reason, and we are where we are.
What can we expect from your start-up over the next few years? Are there any new launches/products on the horizon?
The future is bright for SEON, and we're expecting a busy end to 2022 full of exciting new partnerships and deals. Earlier this year, we closed a record-breaking Series B funding round, which is helping us to scale operations at an incredible rate. That investment is also helping to support clients and partners and is allowing us to make good on our promise of serving customers better and becoming the first choice in online fraud prevention for online businesses dealing with customer profiles.