Everton FC signs Sokin as its global payment partner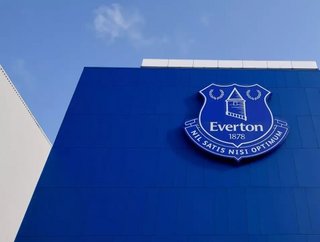 The Everton deal will see the startup fintech step in as the club's official global payments partner
Everton Football Club have signed up Sokin as their official global payments partner.
Sokin is a new global currency account provider that specialises in creating open and transparent payments platforms.
The innovative fintech which launched in 2019, has agreed to a multi-year partnership that will see Sokin's cutting-edge platform handle the Liverpool-based football club's global currency transactions. 
Disruptive startup fintech
Sokin's founder Vroon Modgill, a first-generation immigrant, discovered how cumbersome money exchanges were and set about creating a frictionless system that can transfer funds cheaply, swifty and easily to global destinations.
The London-based fintech has grown massively since its launch and now has offices in 10 countries. Sokin also provides a streamlined subscriber platform that opens up global access to FX transfers and payments, allowing people and businesses to transact in 38 currencies and 200 countries and territories.
Fintech partnership with Everton FC
The long-term agreement with Everton sees Sokin further boost the Blues' growing partnership portfolio while the fintech's collaboration with the football club strategically supports Everton's FX and payments requirements via its global platform.
The partnership will also propel Sokin into a new position as a leading global fintech provider. Modgill said of Everton FC, "This ethos is a fantastic fit for Sokin's services. As a leading financial service provider, we exist to make global payments simple and offer a trouble-free service that our customers can trust.
"We look forward to seeing the Sokin name appear around Goodison Park – one of football's most iconic stadiums – and embarking on this journey together. Sokin – the People's Card, working with the People's Club."
Speaking about the partnership, Alan McTavish, commercial director at Everton, explained, "We are delighted to welcome Sokin on board as our newest club partner and look forward to helping them promote their leading global payments offering to millions of our fans and followers around the world.
McTavish added, "Working with such a global brand is an integral part of our commercial growth strategy. Sokin is a truly innovative, forward thinking company that puts its customers and customer experience at the centre of its operation and is a perfect fit within our exciting partnership portfolio."