epay announces new partnership with Revolut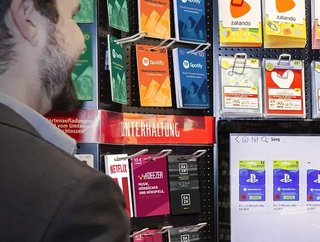 The UK global payments processor epay, will provide the challenger bank with prepaid products and help it expand its customer offerings
epay, the UK-based business segment of the North American group Euronet Worldwide Inc, has signed up to be the global partner for the challenger bank, Revolut.
The full service payment provider which was founded in 1999, will offer its unique range of products via Revolut's platform in 36 countries, through an API integration into the challenger bank's three apps, Junior, Consumer and Business. 
Currently, epay provides a range of tailored electronic payment, cash collection solutions including POS systems integration, a full settlement and reporting service and full marketing and distribution service support. 
The fintech's portfolio includes prepaid mobile top-up, prepaid debit and gift cards, e-wallets, bill payment, digital music and other content, money transfer through its sister company Ria, lottery and transport payment solutions including road tolls and public transport.
epay's collaboration will enable Revolut customers to enjoy a wider range of services via the bank's apps, including gift cards and digital content without having to leave the platform.
Revolut expansion strategy
The news follows on from the challenger bank's announcement last week that Revolut is working towards becoming an all-encompassing business platform by launching currency forward contracts (FX forwards) for its business customers in the UK. 
The move means users can now arrange future exchange rates online at any time and are able to get a fixed FX for an agreed amount and date through Revolut's app.
The new partnership with epay will also enable the bank to make use of epay's extensive network which spans 36 countries. 
The challenger, which was awarded a Lithuanian banking licence last year and currently processes over 100 million transactions monthly, has a presence in 10 European countries customers are able to make global payments with the Revolut exchange which handles 31 currencies. 
Revolut demographics
Speaking about the new partnership, Maisum Dairkee, Product Owner at Revolut said, "Our customers are primarily millennials and digital natives who expect a financial app to offer attractive additional services as well as a perfect user experience—we enable both of these with epay's flexible API integration."
He continued, "epay's API integration not only provides access to a broad range of scalable content to meet all customer needs at both a local and global level, but it also serves to provide a perfect and seamless customer experience without ever having to leave the app."
According to Kevin Caponecchi, Executive VP and CEO, epay, Software and EFT Asia Pacific Division, the partnership will enable Revolut to provide a better offering to its customers. 
"Our technical solution and processes allow us to provide Revolut with value-added services through a single API as a full-service payment provider," Caponecchi said. "This means we go beyond the classic role of a gift card provider and instead become more of an infrastructure partner for a worldwide roll-out. We want to help fintechs like Revolut provide their customers with the exact content they expect or have always wanted."
He added,"We are also showing our 2000 + existing gift card and prepaid portfolio of brand partners, new ways of connecting with their customers by opening up new digital and mobile sales channels such as Revolut."