El Salvador: The first country to make Bitcoin legal tender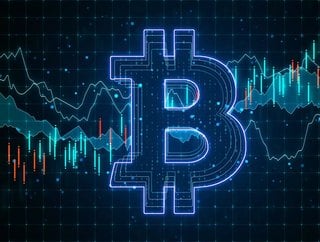 El Salvador's Legislative Assembly has approved legislation making the cryptocurrency Bitcoin legal tender in the country, the first country to do so
El Salvador has become the first country in the world to adopt Bitcoin as legal tender.
With 62 out of 84 possible votes, congress approved President Nayib Bukele's proposal to embrace the cryptocurrency, despite concern about the potential impact on El Salvador's programme with the International Monetary Fund. 
'The #BitcoinLaw has been approved by a supermajority in the Salvadoran Congress', El Salvador's President Nayib Bukele tweeted after the vote on Tuesday. 'History!' the president added, before noting that 'the government will guarantee the convertibility to the exact value in dollars at the moment of each transaction.'
Bitcoin will become legal tender, alongside the US dollar, in 90 days. Under the law, bitcoin must be accepted by firms when offered as payment for goods and services. Tax contributions can also be paid in bitcoin.
What are the pros and cons?
Cryptocurrencies 24-hour, instant accessibility allows users to spend or buy wherever they may be without even needing a computer to use it. You can manage everything on your mobile device or computer, which means users without access to traditional banking systems, credit cards, and other methods of payment can still benefit.
The primary draw of bitcoin for many users is autonomy. Digital currencies allow users more autonomy over their own money than fiat currencies do, at least in theory. Users are able to control how they spend their money without dealing with an intermediary authority like a bank or government. While the use of cryptocurrency is anonymous, the transactions themselves are all stored on an open ledger (the blockchain). This means that the data is available to view by anyone at any time, and that's a benefit for those wishing for a more transparent banking system.
Market fluctuations of cryptocurrency present a big challenge, especially for people investing in it, which many people are now doing.
As with all emerging technologies, there are those that use naivety and inexperience to scam you out of your hard-earned money. This has proven to be the case with digital currencies, so it's important to be aware of the safety risks. Treating your bitcoins as real money will get you in the right frame of mind; simply follow standard security protocol as you would with hard currency. 
What could this mean for the future of currency? 
Nigel Green, chief executive and founder of deVere Group, predicts that El Salvador won't be the last country to adopt Bitcoin as an official legal tender. 
"Some larger, more powerful countries are trying to quash or slow the inevitable shift to borderless, global, digital currencies. But this small Central American nation has embraced the biggest one of them all – Bitcoin – and recognised it as an official legal tender. 
"El Salvador has made history and become a true pioneer of the digital age."
He continues: "Where El Salvador has led, we can expect other developing countries to follow. This is because low-income countries have long suffered because their currencies are weak and extremely vulnerable to market changes, and that triggers rampant inflation.
"This is why most developing countries become reliant upon major 'first-world' currencies, such as the US dollar, to complete transactions."
The deVere CEO explains that by adopting a cryptocurrency, these countries then immediately have a currency that isn't influenced by market conditions within their own economy. Cryptocurrencies could also help bolster financial inclusion for individuals and businesses in developing countries as they can circumnavigate the biases of traditional banks and other financial services providers.
"Bitcoin operates on a global scale and is, as such, largely impacted by wider, global economic changes," Green adds.