Dogecoin tops Bitcoin: Most searched crypto in 23 US states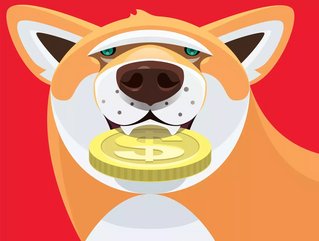 The canine-inspired peer-to-peer, open-source cryptocurrency is taking the top spot in Google searches, beating Bitcoin
While Bitcoin has been ruling the cryptocurrency roost for the past decade and looks set to do so, contenders are swiftly catching up, new research shows. 
In a recent study conducted by The Advisor Coach, a US-based financial advisor, Google Trends data showed that Dogecoin has received the highest number of searches in 23 States, that expressed investment interest. Bitcoin was number two. 
Cryptocurrency competition between Bitcoin and Dogecoin
The top 23 states, included Illinois, Florida, Hawaii, and New Jersey and experts believe the rise in interest can be partially attributed to the endorsement of Elon Musk who stated earlier in the year that Tesla would accept Dogecoin as a form of payment.
Bitcoin came in as the second most popular with just ten states searching to invest in Bitcoin more than any other cryptocurrency, including Connecticut, Alaska, Mississippi, and New Hampshire.
Another newcomer was Etherium, which came first in eight states, the third-highest number in the research. States seeking to invest in Ethereum the most include Georgia, Louisiana, Virginia, and Ohio.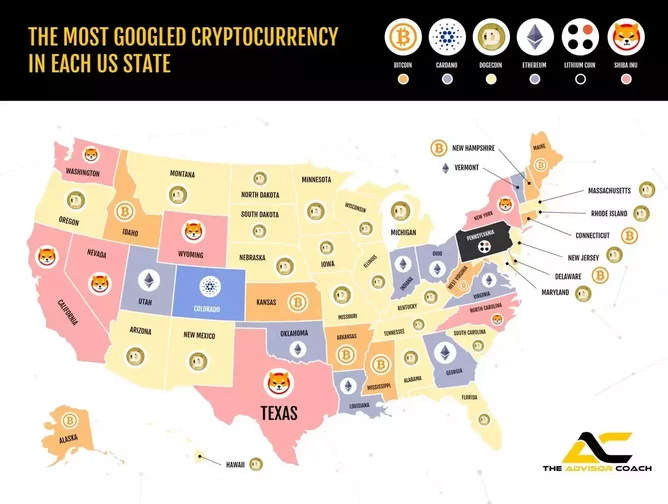 New cryptocurrencies gaining in popularity
The Advisor Coach research also revealed that Shiba Inu, which debuted in 2020, has skyrocketed, rising more than 14,000,000%. This has resulted in it taking the top spot in seven US states' under searches for the most searched for cryptocurrency to invest in. States include California, New York, Texas, and Nevada.
The UK's Sun Newspaper also reported investor excitement in the Sheba  Inu currency, running a story on an investor who had sold their flat and ploughed the cash into the meme coin hoping to become a billionaire.
The story then prompted a flood of responses from armchair investors on Reddit, with one participant saying their life savings are now tied up in the cryptocurrency - and they are also refusing to sell, despite being homeless.
Lithium on a downward turn
The much-hailed Lithium was the most popular cryptocurrency in just one state – Pennsylvania. Cardano was also the most popular cryptocurrency in only one state – Colorado.
Speaking about the findings, a spokesperson for The Advisor Coach said, "The rise in cryptocurrencies has been enormous over the last year, with more and more people looking to invest in them.
"This study offers incredible insight into where these investments are coming from across the US, with Dogecoin surpassing Bitcoin as the most popular cryptocurrency on the internet."
They added, "With more than 6,500 cryptocurrencies available globally, it is fascinating to see currencies that may not be the most valuable are still the most sought after."