dLocal becomes Latin America's latest fintech unicorn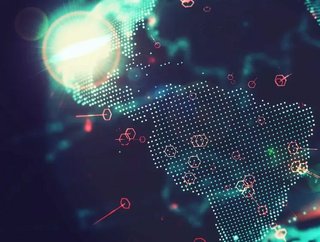 Montevideo, Uruguay-based fintech dLocal has achieved a valuation of US$1.2bn, making it Latin America's latest fintech unicorn...
Montevideo, Uruguay-based fintech , making it Latin America's latest fintech unicorn.
Not only is it one of the continent's most highly valued fintechs it is also Uruguay's first and (to date) only unicorn. 
The company reached the milestone following a $200m funding round led by previous investor , a New York equity growth firm.
dLocal specialises in cross-border payment solutions in the Latin America, Asia and Africa markets. Since its inception in 2016, the company has maintained consistent profitability and growth and now serves 450 merchants across 20 countries.
Helping emerging markets
dLocal counts , , and among its high-profile customers. In fact, at the beginning of , the latter company announced that it would be using dLocal's 360 payment platform to make its music streaming service available to customers is Argentina, Mexico, Chile and other locations in Latin America.
"We are expanding access and helping those in emerging markets connect to ecommerce, building reliable payment technology tailored to specific local needs, constantly improving our products and growing our global footprint," said Sebastián Kanovich, CEO of dLocal.
"Adding new investors of Addition's caliber is a testament to dLocal's long-term potential," he added. "We're excited to welcome them to our team and look forward to their support as we drive new product development and market expansion."
Latin America: is fintech on the rise?
in the 2019 Latin American sector (from $700m in 2018 to $2.1bn the next year), fintech appears to be accelerating rapidly. 
Its capacity for democratising finance and creating foundational infrastructure to boost community welfare has already been , and there is no reason to think that a similar level of success will not be found in Latin American also.
São Paulo-based is one of the most successful and valuable companies in the digital banking sector and is proving, along with dLocal, that the continent is more than capable of equaling markets in the US, Europe and APAC in terms of innovation.
Martín Escobari, Co-President, Managing Director, and Head of Latin America at General Atlantic, stated that his company recognised the value inherent in dLocal's business model and felt confident of its ability to effect significant change.
"From our previous work with leading global fintechs, we know the payment solutions sector well and can bring deep, hands-on experience as dLocal establishes itself as a partner of choice for global merchants seeking bespoke solutions tailored specifically to their needs in a range of unique geographies. 
"We believe strongly in dLocal's potential as a transformative company in the emerging markets space."