Currencycloud drives European expansion with e-money license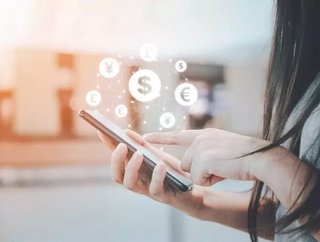 Global payments platform Currencycloud announced that it has been granted an e-money license from Dutch Central Bank...
Global payments platform announced that it has been granted an e-money license from .
The license, which enables Currencycloud to store money and operate e-wallets on behalf of its clients, will be instrumental in facilitating the company's further expansion across the European continent. 
One of only seven examples issued by Dutch Central Bank, the London-based company hopes to expand past its office in Amsterdam and bring its particular brand of fast, easy and transparent payment solutions to new markets.
"Covid-19 has accelerated the rush towards digital payments and Europe represents a tremendous opportunity for Currencycloud," said Mike Laven, CEO. 
"The Netherlands possesses the perfect blend of factors to support our expansion in the EU. It has a strong fintech sector, access to top talent and a safe regulatory environment, which allows us to keep driving forward our services and product."
Solutions built on smart tech
A fintech working at the cutting-edge of the latest payment technology, Currencycloud's developers use customisable API 'building blocks' to create bespoke solutions for its customers.
Experienced at serving banks, financial services businesses, other fintechs and FX brokers, solutions offered on the company's platform include:
Expanding globally
Currencycloud has also of a partnership with Canadian payments company to drive expansion plans in the US, UK and Europe. 
Dave Kelcher, CEO at Shift Connect, stated that the collaboration would be mutually beneficial:
"Our partnership with Currencycloud will allow us to move swiftly into new territories and deliver the fast, secure, stress-free and competitive payments service we have become known for in Canada."
Meanwhile, Richard Arundel, General Manager and Co-Founder of Currencycloud, recognised that, while expansions can be time-consuming and costly, the company would be working to make the process as easy as possible.
"Our platform, which includes a global payments network, regulatory coverage and efficient on-boarding processes, will help Shift Connect to expand their business internationally both quickly and efficiently and allow them to concentrate on the important work – attracting new customers and building on the success that they've had in Canada. 
"We look forward to supporting them with their global expansion."